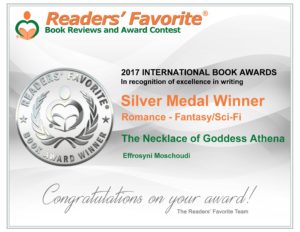 Very excited to announce today that my debut novel has just become a Readers' Favorite silver medalist!
The award ceremony is in Miami this coming November and I shall be attending it only in my dreams (LOL!), but I can assure you that cannot mar my feeling of sheer joy!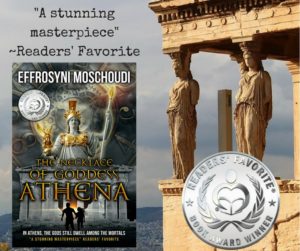 Readers' Favorite is one of the largest book review and award contest sites on the Internet. They have earned the respect of renowned publishers like Random House, Simon & Schuster, and Harper Collins, and have received the "Best Websites for Authors" and "Honoring Excellence" awards from the Association of Independent Authors. They are also fully accredited by the BBB (A+ rating), which is a rarity among Book Review and Book Award Contest companies.
As it happens, the book is discounted at the moment and the offer will last for another couple days only. So if you haven't tried the book yet, this is your chance to read it for only 99c / 99p!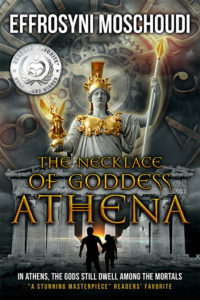 "A stunning masterpiece . . . so well-written that I couldn't put it down."
~Readers' Favorite
"A rare gem." ~Fantasy & Scifi Network
SPREAD THE WORD WITH A TWEET:
A silver medalist! #99cents for a limited time! #Greek #fantasy
Click To Tweet

Did you enjoy this post? Type your email in the 'follow this blog' window on the right sidebar and get to see all our future posts!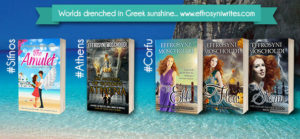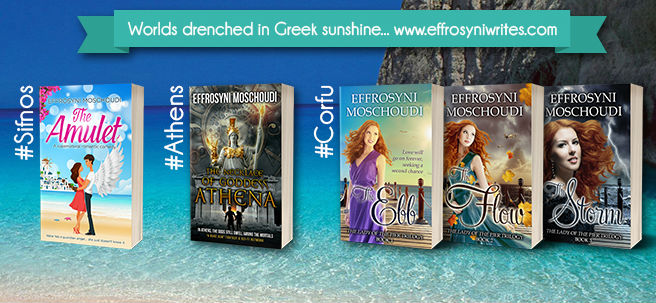 Planning to visit Greece? Check out our FREE guide to Corfu! For delicious Greek recipes, go here. For our news and free books join our newsletter! Sample Effrosyni's work for FREE here! Are you an author? Check out our FREE promo tips & resources here.