Hello peeps! I haven't blogged in a while but I've been very busy throughout September. This month I'm giving it my all to prepare The Amulet in time for a launch early November. Feedback from my beta readers has been wonderful and my eagle-eyed British husband is currently giving it a last edit. I'm pleased to say he's nearly done and hasn't found a single typo yet – a first! I must be getting better, it's official 😛
I'm blogging quickly today to let you know I'm choosing prizes for the next exclusive giveaway for Team Effrosyni members. There will be tote bags, cute little prizes relevant to the content of The Amulet (i.e. angels and Greek food – yum!) and e-books, of course!
I've teamed up with six wonderful authors, whose books I personally adore, and they will be gifting two copies of their kindles each to the lucky winners of the giveaway.  So that's 12 kindles up for grabs! One lucky reader will get all six books, and six others will win a kindle by random. Feast your eyes at these tantalizing book goodies:

Scroll down for Amazon links to these kindles
Now is the perfect time to sign up to Team Effrosyni! Why? Because by joining the team now, not only will you be able to enter the forthcoming giveaway, but you'll also be in my mailing list to receive a FREE, Advance Reader's Copy of The Amulet as soon as it's ready, and before its official launch.

Wuhoo, right?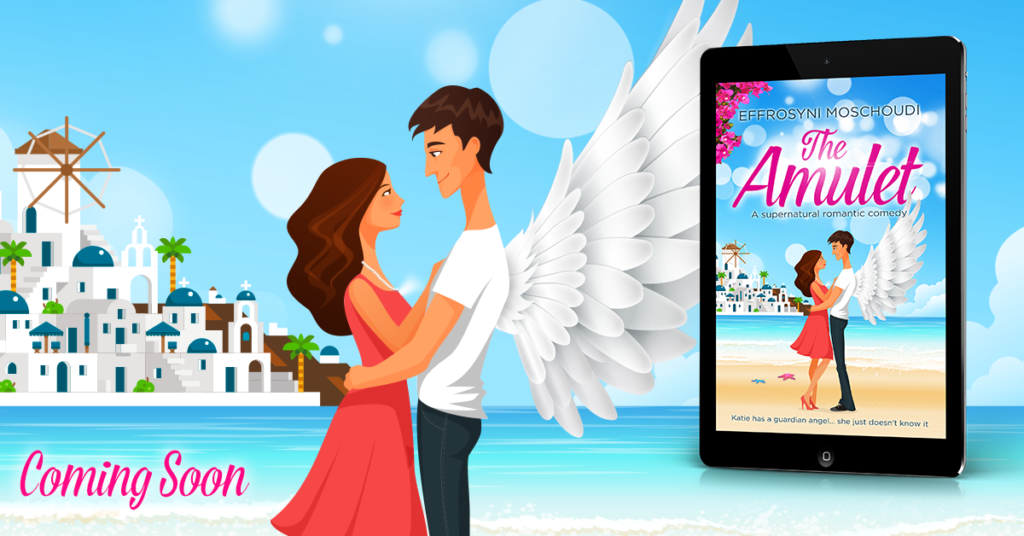 Interested in the ebooks up for grabs? Visit their Amazon pages now:
Fate Captured (Clean Version – there's also a Spicy one!) by MM Jaye
TWEET TO SPREAD THE WORD:
Now is the perfect time to sign up to Team Effrosyni! #ASMSG #chicklit #bookworm
Click To Tweet

Do you love Greece? Check out our guide to Corfu! For delicious Greek recipes, go here.

Sign up

to the

newsletter

for Effrosyni's news and special offers (sparse emails)

NEW:

To read Effrosyni's books for FREE (yes, free!), sign up to her team of loyal readers here. It's free to join!
NEW!

Are you an author? Check out our FREE author promo tips & resources here!