Another superb read from Amy Vansant. This romantic comedy is partly set in the wilderness, where the protagonists and their friends get to take part in a couples' reality show, getting up to all sorts of trouble and mischief. Utterly hilarious, and a real page-turner. This is one of Vansant's best. Once again she's proven that her humor is fresh, clever, and simply inexhaustible. If you're looking for something to cheer you up and make you laugh, look no further…
Reading the first book in the series (Slightly Stalky, which is equally entertaining), is not a prerequisite, but it will deepen your understanding of the characters if you read it first.
My rating
5 stars
Another superb read from Amy Vansant!
A laugh-out-loud romantic comedy from Wall Street Journal & USA TODAY Best-Selling Author, Amy Vansant—for fans of Bridget Jones, Jennifer Crusie and Sophie Kinsella.
Are you looking for a book that will make you laugh till it hurts? This is deliciously funny, sexy, and has a conniving baddie that will have you turn the pages greedily, dying for her comeuppance.
Check it out now!
VISIT AMAZON US  UK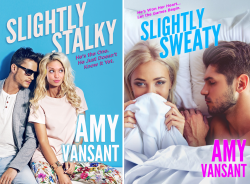 SPREAD THE WORD WITH A TWEET:
Another superb read by @AmyVansant #review #newrelease #ASMSG
Click To Tweet

Did you enjoy this post? Type your email in the 'follow this blog' window on the right sidebar and get to see all our future posts!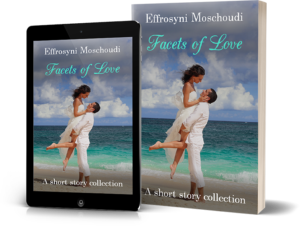 To grab "Facets of Love" for FREE, go here! Planning to visit Greece? Check out our FREE guide to Corfu! For delicious Greek recipes, go here. Are you an author? Check out our FREE promo tips & resources here.