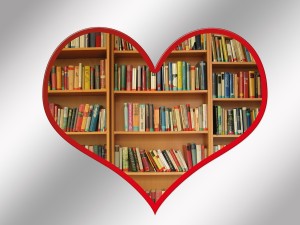 Welcome! Here, Effrosyni lists her best tips and resources for authors in an attempt to give something back to the wonderful indie community. Feel free to share this page!
PROMO RESOURCES:
Download Effrosyni's step-by step
tasklist
for your promo and get organized!
Download her 
list of promo sites
to submit your books for FREE! (updated 6/2016)

For paid promotion, Bookbub is the best out there still, albeit hard to get a slot there (but keep trying!). Other than Bookbub, Effrosyni loves to use JustKindleBooks and Bookhearts. Justkindlebooks even provides a way to see the clicks to your book. When you submit your promo details to them, make sure to give them a bitly link to your book that you have created. This way, when your promo has run, you can check on the bitly site your own stats.
EDITING / PROOFREADING:
Use the contact page on this site to email Effrosyni. She can recommend fabulous authors who offer editing/proofreading services at a fraction of the going price.
GRAPHIC DESIGNERS:
We highly recommend Alex Saskalides of
187Designz
for being extremely talented, prompt and easy to talk to. Check out these fine samples of his work:
For more samples and to contact Alex, visit his
Facebook page
MAILING LIST BUILDING – BETA READERS – REVIEWERS AND MORE: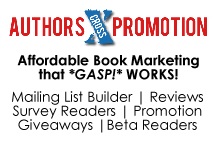 Do you need beta readers? Reviewers? Or perhaps to grow your mailing list? No problem. There's a new kid in town and it's hot! It's called Authors X Promotion and we highly recommend it as the person behind it is savvy author and web designer Amy Vansant of eNovel Authors at Work! Head over there now to sign up for free and browse through the site for the various services on offer. If you want to grow your mailing list and earn new social media followers, sign up for a giveaway. These work like a charm! Note: you must have a subscriber list of your own to be considered for a giveaway (the promotion is done en masse for each giveaway via the mailing lists of all participating authors).
*NEW*

ARE YOU A NEW AUTHOR?
If you're still learning the ropes, chances are you could use general advice from a knowledgeable author and even assistance with publishing your precious first book. Beware, though: not all options are safe. So many sites, for example, promise publication and distribution services to new authors but the pitfalls are in the small print. Next thing you know, you're receiving a lot less for your hard work than you'd thought. Savvy author and blogger Nicholas Rossis can help you publish your book and even offers online consultations by the hour. Contact him here via his site for a friendly chat and see what he has to say. Other than being tech-savvy, he's also one of the sweetest and most giving people we know. If you wind up working with him you can only benefit.
BEFORE YOU GO…
Looking for fresh information and the best tips on publishing, marketing, promotion, formatting and anything else an indie might need?
Effrosyni recommends the below three blogs. Sign up as to never miss a post!
Bookbub is the best out there… and

this awesome blog

reflects this!

Jackie Weger, founder of the writer's group, eNovel Authors at Work, has tested all the promo sites and tells it like it is

on this fine blog.

Scammer alerts, the best promo tips, how to set up your Amazon page and to present your books in the best way, and more.

Kindlepreneur

– run by the super-cool kindle marketer, Dave Chesson. Every post brims over with amazing, out-of-the box ideas and author tips you don't want to miss out on.
 
Fellow author, this page is incomplete. Bookmark it and come back later as new resources will be added!
SPREAD THE WORD WITH A TWEET:
Awesome author tips & resources #authortoauthor #ASMSG #IAN1
Click To Tweet