Effrosyni's newsletter is a blast!

By joining, you get to receive her news and special offers (very sparse emails) and ALSO become eligible to read her new books for FREE. Scroll down for more details!



UPDATE
THE SUMMER GIVEAWAY – EXCLUSIVE TO EFFROSYNI'S NEWSLETTER SUBSCRIBERS – HAS NOW ENDED. SCROLL DOWN TO THE BOTTOM TO SEE THE WINNERS! THANK YOU FOR PARTICIPATING!
At the bottom of the page you can see an archive of previous giveaways that were exclusive to Effrosyni's subscribers. There are no plans for another at this point.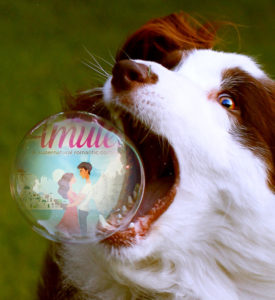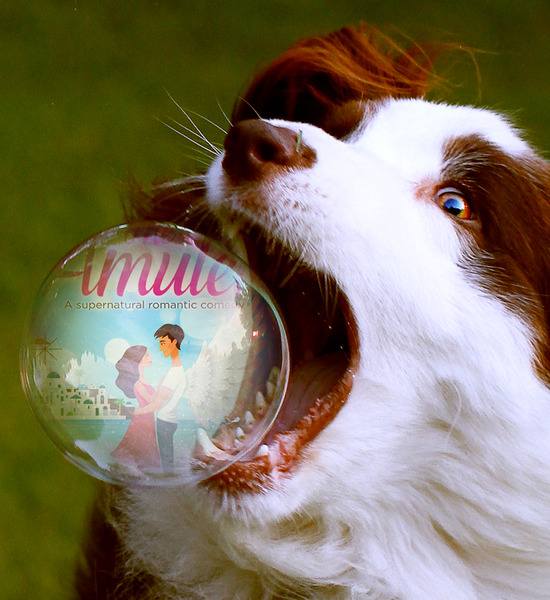 Effrosyni's subscribers get to read her new books for FREE! A previous review of her work may be required in certain cases. Details will  be sent by email each time and you'll always have the choice to accept the free book or not.

Subscribing is 100% free. You can unsubscribe at any time!
IMPORTANT:
Sign up now by leaving your email below. If our response email doesn't land in your inbox shortly, make sure to check your spam/junk folder. If you use Gmail, you may need to check your Promotions tab too.
We promise to keep your email address private and to email you very sparsely. We greatly value your privacy and your precious time!
Tweet to spread the word:
Do you love Greek fiction? Here, you read for FREE! #Greek #bookworm #ASMSG
Click To Tweet
Here follows an archive of previous giveaways organized by Effrosyni exclusively for her subscribers, the prizes and the winners: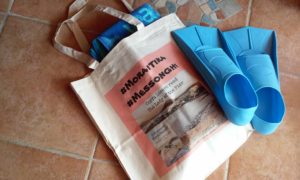 Giveaway – ended August 2016. Prizes: 3 x tote bags, 5 x kindle copies of The Necklace of Goddess Athena, 1 x signed paperback copy of "Poetry from The Lady of the Pier."
Winners respectively: Selina, April Baker, Kerry Hall, Tracey Boardman Hogan, Diana Slowey-Thomas, Rick, Carlynne Sue Toomey, Andrea, Jo Ann Patterson. Rafflecopter page here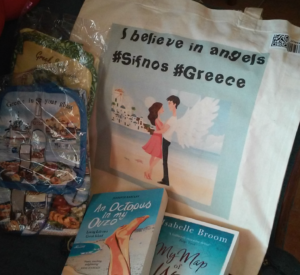 Giveaway for the launch of The Amulet – ended November 2016. Prizes: 3 x tote bags, 2 x oven mitt and kitchen towel sets, 1 x bundle of six kindle books, 1 x kindle of Fate Captured by MM Jaye, 1 x kindle of An Octopus in my Ouzo by Jennifer Barclay, 1 x kindle of Truly Madly Greekly by Mandy Baggot, 1 x kindle of Girl Gone Greek by Rebecca Hall, 1 x kindle of Evanthia's Gift by Effie Kammenou, 1 x kindle of My Map of You by Isabelle Broom.
Winners respectively: Effie Kameno Speyer, Veronica Joy, Sheri Wilkinson, Gina Smith Probost, Nancy Burgess, Olga NM, Janet Butterick, Brian Lockyer-Skingley, Georgiann Hennelly, Kathy Church, Katharine D. Clark, Selina. Rafflecopter page here
Giveaway of 12 Christmas ebooks – ended December 19, 2016.
Nancy Jones won the bundle of 12 ebooks. Lucy Jones, Helen Picone, Dee Lib, Dina S won a copy each of 'Grown Up Christmas List'. Suzann Schonberger won 'All I Want for Christmas'. Lori R won 'One Chistmas in Paris'. Kim Price won 'Lizzie's Christmas Escape'. Ben Gaines won 'The Christmas Cake Cafe'. Teri Slabinski won 'A Cornish Christmas'. Cassandra Darensbourg won 'Christmas Under a Cranberry Sky'. Marie Huckaby Roberts won 'Christmas at the Little Village Bakery'. Katharine D. Clark, Yvonne Cruz, Donna Flynn, Andrea Stoeckel won a copy each of 'Marry Me Tomorrow'. Sandra Spilecki, Lew B, Jacquelyn Roderick, Mary Ceaser won a copy each of 'Snow Pup'. Patty Michinko, Georgiann Hennelly, Catherine Griffin, Chris Moon won a copy each of 'On Christmas Eve'. Pat Wilson, Sandra Rodriguez, Jennifer Hernandez, Tina Cox won a copy each of 'Her Christmas Chance'.
Summer giveaway – ended June 2017. List of winners:
2 BIG PRIZE WINNERS OF 12 EBOOK BUNDLES: Lesa Neace, George S
SARA ALEXI – A HANDFUL OF PEBBLES: Janine Rowe, Linda Judd, Kim Blood
DONNA FASANO – FOLLOWING HIS HEART: Kelley Seemuth, Bobbi, Linda Bass
ANGEL SEFER – HARBOR IN THE STORM: Rowan McManus, Vicki Harrison, Tara S
MM JAYE – FATE AWAKENED: Bev Christensen, Lori Byrd, Clarins Mae Marquez
AMY VANSANT – KILTY AS CHARGED, Holly Robin-Frederick, Peggy Lee, Maude Moore
ANNE ZOUROUDI – THE GIFTS OF POSEIDON: Betty, Patricia Ramos, Rose Foster
TRACI HALL – AMBROSIA BY THE SEA: Cathi Kolanda, Shelly Garnett, Katie Lahey
JOHN MANUEL – EVE OF DECONSTRUCTION: Heather Cunningham, Dina Stornello, Nancy J Marte
SUSAN TARR – MIRANDA BAY: Jackie Phipps, Francheska Churchill, Kate Harding
ROSIE DEAN – CHLOE'S RESCUE MISSION: Marie Roberts, Terry Easom
JENNIFER BARCLAY – FALLING IN HONEY: Claudia Blagbrough
EFFROSYNI MOSCHOUDI – THE AMULET: Jane Flowers, Coralie Gardiner, Wendy Lee
THE AMULET EBOOK + NOVELTY BOOKMARK: Tamara Brown
JACKIE WEGER – COUNT THE ROSES (PAPERBACK): Sherry Priddy, Sarah Rudolfs, Gina B.
All winners will be contacted by email. For any questions, use the contact form and we'll get back to you asap!