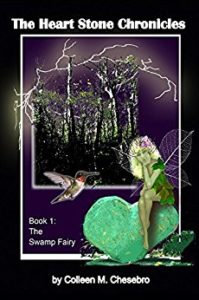 This is not my usual cup of tea, but I knew Colleen Chesebro's excellent work as a blogger for a couple years and was curious about her debut novel. I am glad I decided to read it! This was a wonderful fairy tale, and in terms of the protagonist's social relations, it was also a sweet, utterly believable YA novel that really tugged at my heartstrings. I loved Abigail's relationship with her aunt in particular – it was terribly moving in places and the author's vivid descriptions and excellent prose made it so lifelike for me, as if it all took place before my eyes. It was all very human, very easy to relate to, what they had to go through as they got to know and trust each other, and I loved this in the story more than anything else. Abigail's relations with the local youngsters and the horse racing were a delight to explore and, of course, I found the fairies enchanting! I expect young teenage girls will most certainly lap up the whimsical fantasy elements in this story. The antagonist is a scary villain that I believe bordered on madness. His malice balances out perfectly the sweetness and innocence that surrounds Abigail in her world, other than that. I am really surprised this is a debut novel! It's very well-structured and told beautifully, a real feat for an emerging author. I am already looking forward to the next installment in this delightful tale! (I received a free copy and chose voluntarily to review it.)
My rating:
5 stars
A heart-rending, enchanting YA fantasy I couldn't put down!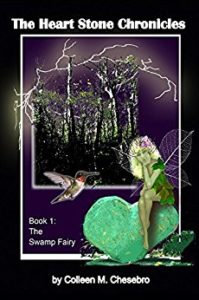 Do you enjoy YA fantasy? Stories of fairy visitations, or orphaned children who make a fresh start in life in a new home? Check out this delightful book, I think you'll love it!
AMAZON  US  UK
TWEET TO SPREAD THE WORD:
Enchanting! #YA #fantasy by @ColleenChesebro #ASMSG
Click To Tweet

Did you enjoy this post? Type your email on the 'follow this blog' window on this page and get to see all our future posts! Our promise: Your email will stay private with us and we'll treat it with the utmost respect!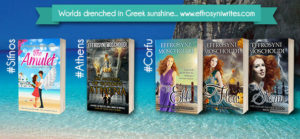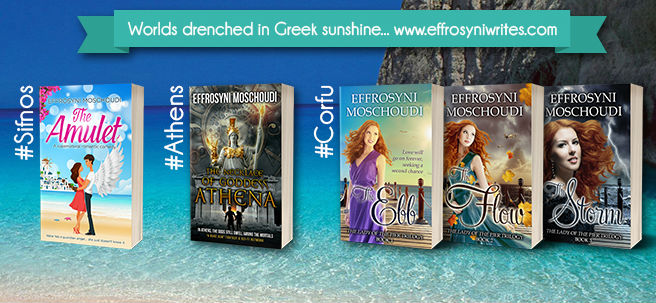 Planning to visit Greece? Check out our FREE guide to Corfu! For delicious Greek recipes, go here. For our news, free books & exclusive giveaways join our newsletter! Sample Effrosyni's work for FREE here! Are you an author? Check out our FREE promo tips & resources here.