Last weekend I had a wonderful time visiting Athens. Returning to the city where I was raised is a treat throughout the year, but the Christmas lights made the travel experience truly magical. This time round I visited two different areas for the first time too, which was very exciting!
So, come! Take a walk with me around the busy streets of Athens, full of Christmas shoppers, and then join me at night too, when the Christmas lights turn the popular city corners into a magic wonderland!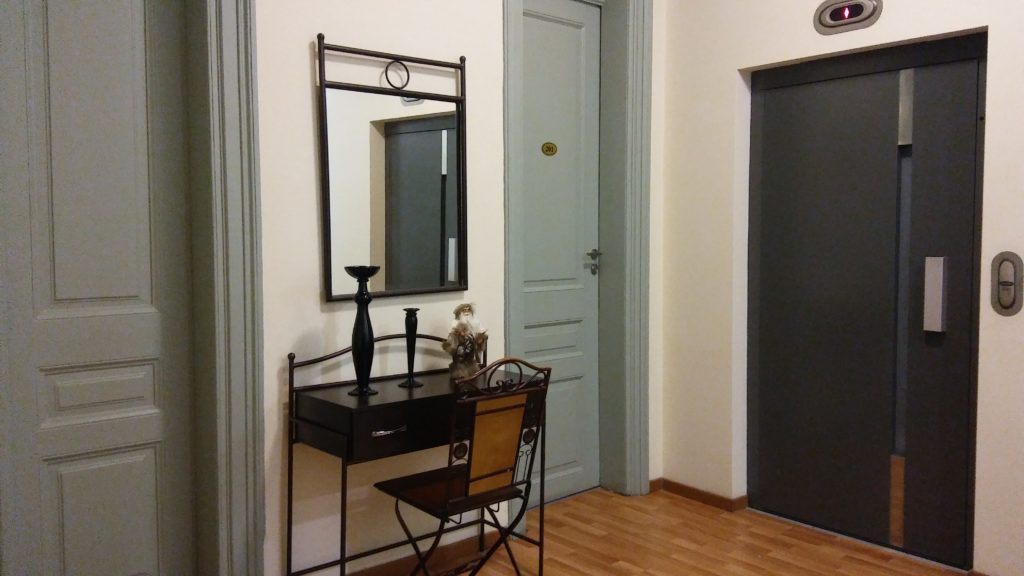 After a quick check-in at our hotel, my husband and I relaxed with a coffee and a hot toast at a corner cafe in Athinas Street. It was by the town hall; Kotzia Square across the street was empty at that hour, but the strong gushes of water at its fountain and the multitude of wild pigeons around it made it a pleasure to gaze over at. Half an hour or so later, we were walking down Athinas, then round the corner at the central meat & fish market to take in the vibe of the pedestrian shopping area of Aiolou Street. This leads to Ermou Street, as you may know, which is every Athenian shopper's paradise.

Ermou was packed, which was no surprise, especially at this time of year. Everyone seemed to be clutching shopping bags or browsing at the festive shop windows.
The famous landmark of Kapnikarea, an 11th-century Orthodox church, is situated right in the middle of Ermou Street. I loved the sight of it under the morning sunlight with a multitude of wild pigeons perching on its roof and the vibrant green bitter orange tree (neratzia) standing beside it.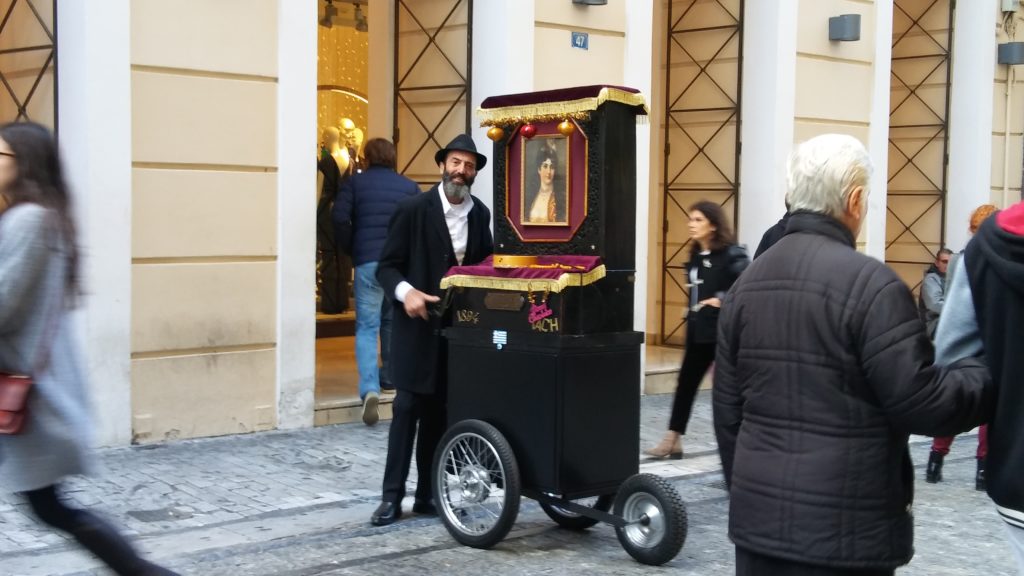 As we walked up Ermou towards Syntagma (Constitution Square), we came along a rare sight – a 'laterna' (barrel piano). Only a handful still survive around Athens. The sight of this elegant gentleman operating it simply begged for my camera to go clicking frantically as he turned the crank and filled the crisp air with the nostalgic tones of a bygone era.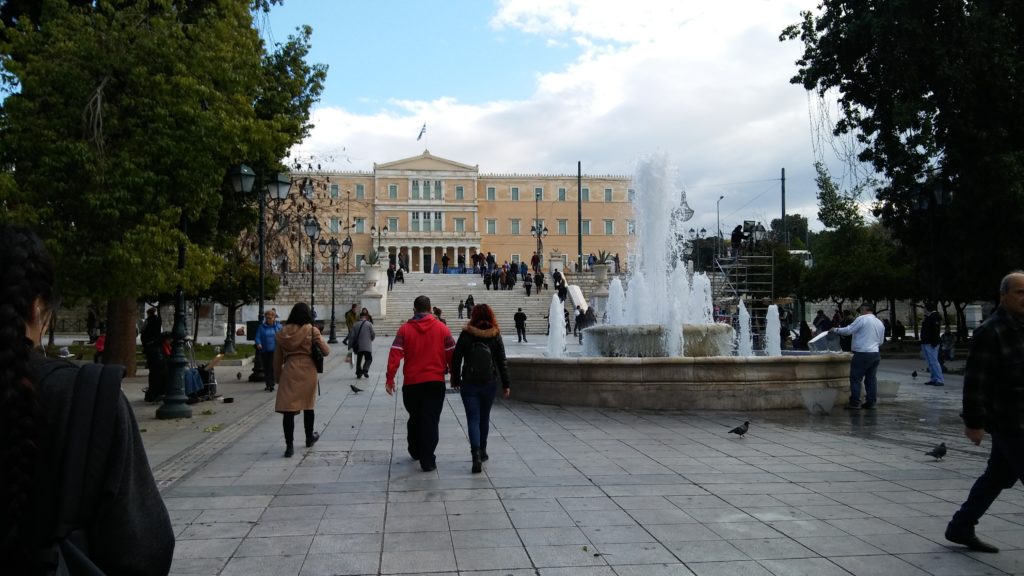 When we reached the lower part of Syntagma Square we realized our timing was off. Only a metal frame of the annual Christmas tree had been set up and the municipal workers were in the middle of putting it together. One of them, as you can see in this picture, was busy washing the covers of the street lanterns in the fountain 🙂
Note: The Christmas tree was lit up just two days after our visit. It's very different and stylish this year and impressed the crowds that gathered to see it. You can take a look right here.
We felt disappointed that we weren't going to see the Christmas tree during this visit to the city, but were compensated as soon as we went up the steps and walked over to Syntagma Square proper (and the Greek Parliament building). Just as we arrived, the guards at The Monument to the Unknown Soldier began to move. The sight of the evzones (also called tsoliades) is always a special treat!  Here's a little taste of the perfect sync they displayed that morning:
Did you know? The foustanella (skirt of the evzon) has 400 pleats to symbolize the 400 years of slavery under the Othoman rule. Their red cap is a symbol of the blood shed by the Greeks in the Greek War of Independence in the 1820's.
Hot tip: The evzones move around the monument like perfectly synchronized toy soldiers at half past every hour. They change over on the full hour and every Sunday at 11:00 a.m. the changing of the guards becomes a full-scale spectacle, so time your visit to Syntagma square right! The Evzones are not allowed to speak or move and can only blink to give their supervisor answers to his questions about a possible need – to ease an itch, to straighten their clothing or to wipe the sweat off their forehead, for instance. Tourists used to be allowed to stand beside them for a photo but now only children are allowed to do that. Adults stay strictly under the steps these days. The Evzones will not move from their post of their own accord, not even when their life depends on it! Back in 2001, a Molotov fell beside an evzon during a demonstration and his white-and-blue guardhouse caught fire. He didn't bat an eyelid and only moved to save his life after receiving permission from his supervisor to do so! More info on the evzones, Greece's pride and joy, here.

After the impressive display from the evzones (which never fails to lodge a knot in my throat!), we visited a nearby department store that sorted almost all of our Christmas shopping. By the time we finished we were ravenous so we took the Metro to our favorite area for chow 🙂 Where, I hear you say?

Well, Andy and I always wind up in Monastiraki for lunch. When it's time for a special treat we tend to narrow our choices to either souvlaki, or fish and chips, and both are on offer there at exquisite establishments. For souvlaki we go to Bairaktaris or Savvas, for instance, but that day we both craved Guinness, mushy peas and tartar sauce 😛 So, off we went to our favorite haunt of The James Joyce Irish Pub.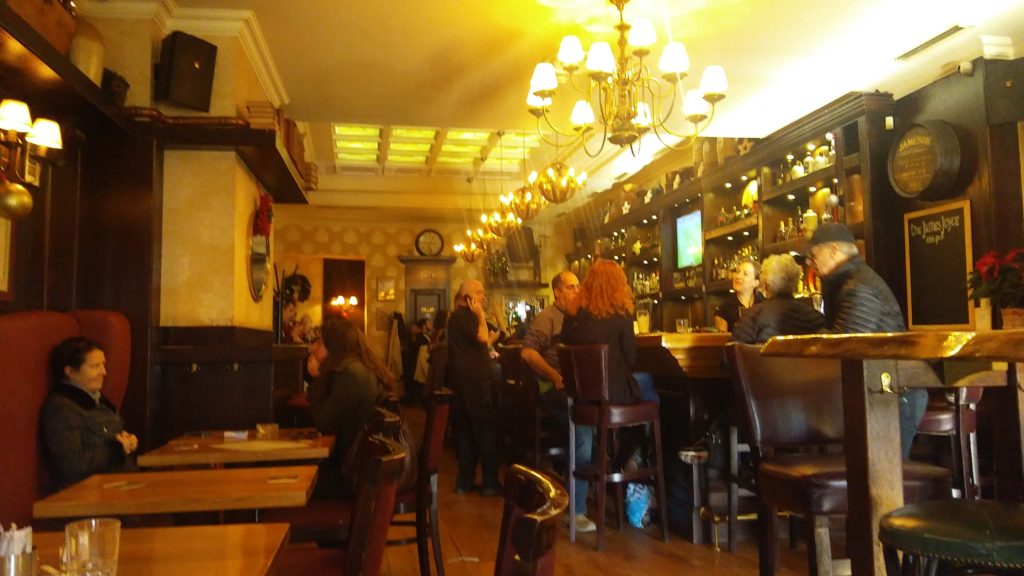 We love this place, and the only thing wrong with it is it's too far from home to enjoy more often! That's what makes their delicious fish and chips and a pint of Guinness a memorable experience every time 😉 We didn't go over the top, mind you, which meant we didn't order the onion rings too, but boy, is it even better when we throw caution to the wind about our waistline! Well, next time maybe 😛

After a short rest and a shower back at the hotel, we barely had time for a cup of tea (courtesy of our generous hotel!) before heading back out, this time to enjoy the Christmas lights after nightfall.
We took the Metro to Kerameikos and made a beeline for Technopolis-Gazi. It used to be a coal gas factory back in the day, but nowadays it's a cultural center that hosts events and exhibitions. No matter when you're planning to visit Athens, I urge you to visit its site and see what's on!

This month it houses The Christmas Factory, a magical wonderland for kids. Emphasis on the 'kids'. And here, I have to do something I never do, and share a little rant. The rather pricey ticket of 5.50 euros (for Greek standards) makes sense when you're accompanying children as they can enjoy a plethora of things. For instance, they can meet Santa, make crafts, and even go through some kind of magic tests to get a 'wizard certificate'. So yeah, I recommend this without any qualms if you have kids in tow. If you don't, I'd give it a miss because as an adult, you're getting nothing for your money. Unless, of course, walking around and browsing at stalls is worth 5.50 euros for you, but I really doubt it 😉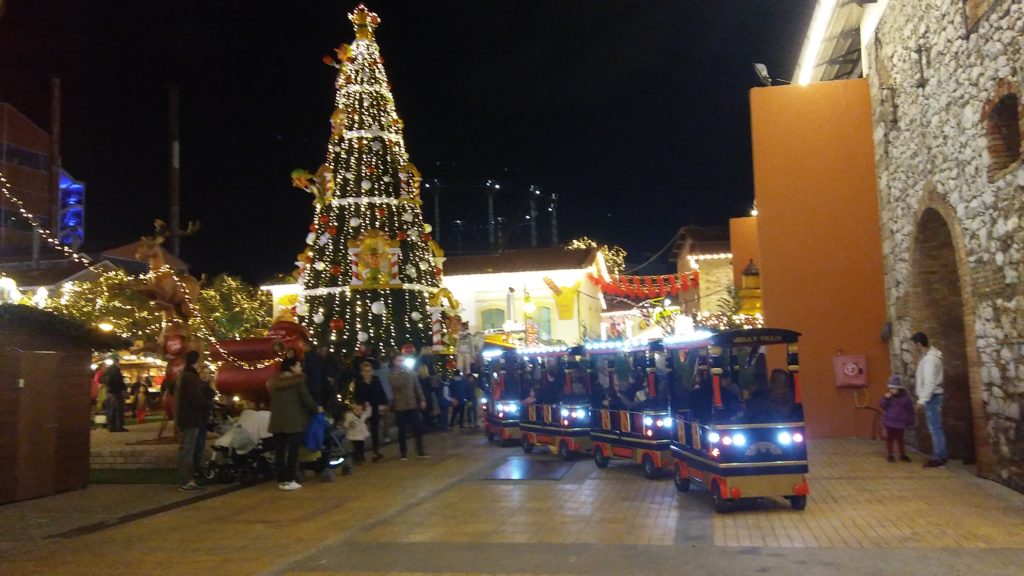 The rides may look like fun but they are not included in the ticket – something they meticulously omit to mention on their website. Furthermore, the stages of the music shows promised on the same site were empty, and the draws on The Tree of Wishes where they're supposed to give out presents all day long had not started yet this season according to the nearest 'elf' I asked. So yeah, that was a blatant rip-off, and hubby and I were very bemused. I hate negativity, but when I feel taken in as a consumer, I feel compelled to share. But perhaps you have kids and still want to check it out. Great choice in this case, and that's why I decided to include it in this post. Here's the site of The Christmas Factory and I suggest you book online to avoid any long queues outside the venue.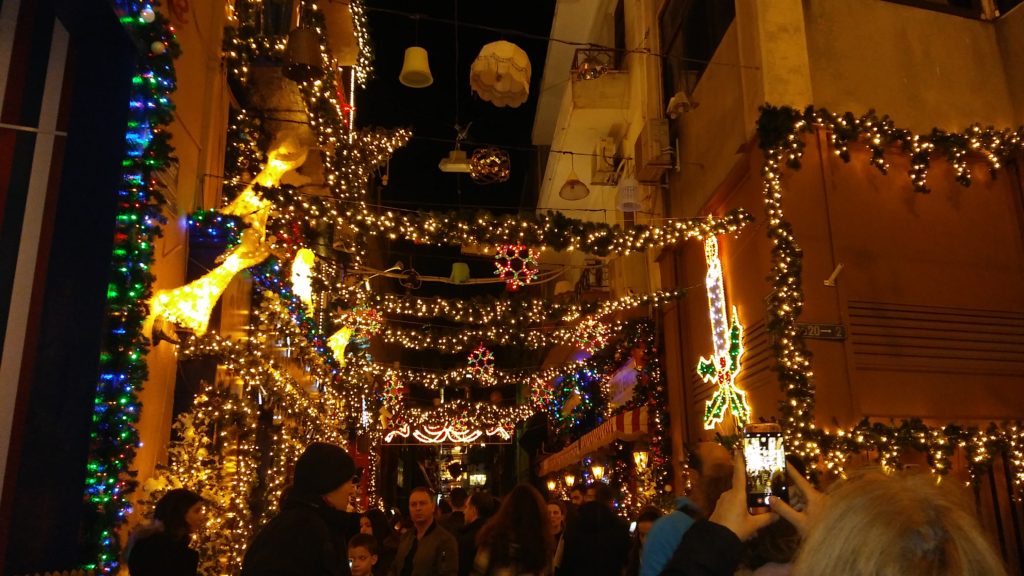 Thankfully, our good spirits were restored, and our Christmas spirit especially, when I suggested to visit Psirri. Now, I know this is silly, but I admit to have never visited Psirri before that day. In my defense, this place only became popular in the last ten years or so. Before, it was one of those shabby and grey, if not iffy, quarters of Athens not worth giving a second look. But, somehow, everyone kept banging on about it in the recent years, increasingly if I may add, so I thought it would be high time to see for myself what the fuss was all about.
Psirri is a minute away from Monastiraki square. Literally, you leave the square behind you with Ermou to your right, and enter the first lane you see in front of you across the street (like Agias Theklas or Pittaki). In under a minute you are in the vibrant heart of Psirri. The best time to visit is at nighttime as it's bustling and magically transforms into something super-cool.
When we got there we were immediately dazzled by the lights, and overwhelmed by the nostalgic bouzouki music emanating from traditional tavernas such as the quaint 'Orea Penteli'.
By the way, other highly recommended eateries in Psirri (from what I hear) include

'

21

'

and 'O Mavros Gatos'.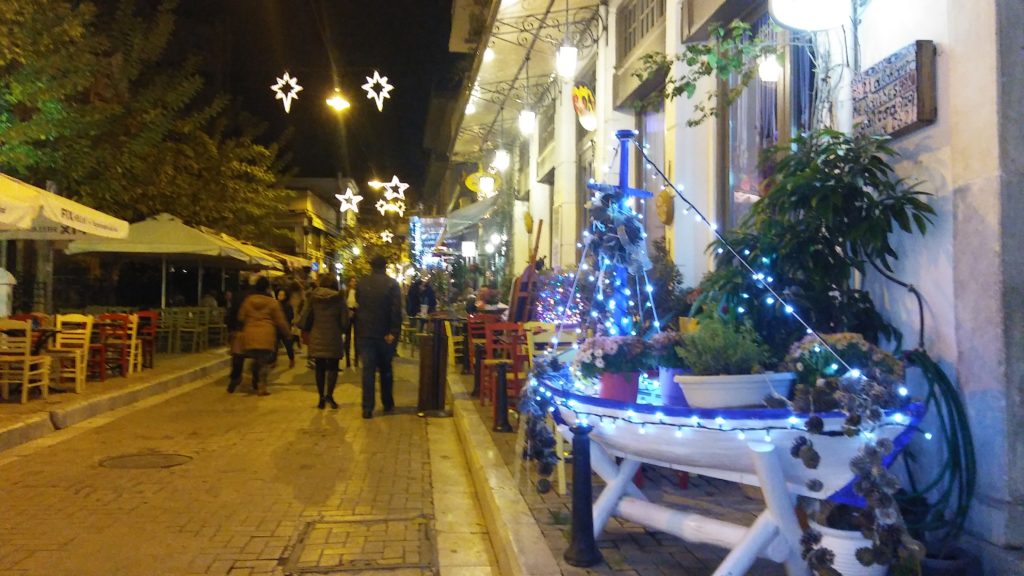 Quaint tavernas, cafes and bars greeted us from every corner as we explored Psirri. Tiny lanes under strings of Christmas lights beckoned to us to take a closer look and we felt compelled to do it. One specific little street – Pittaki – simply took our breath away, for that is where I saw the most beautiful Christmas display of my whole life.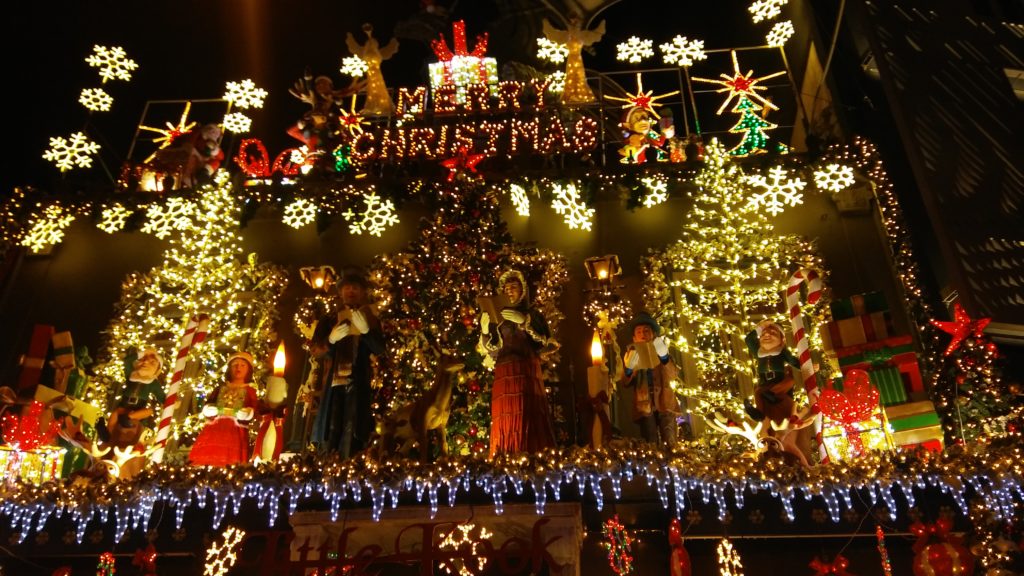 I read the sign and the writings on the glass window and realized to my shame I didn't have a clue. Now, I am one of those people that never goes anywhere without preparation. To find something so awesome in my own city that had dared to go under my radar all this time seemed preposterous. What on earth is Little Kook? I asked myself. I had never heard of this place! A quick google search told me all about it. Two Greek entrepreneurs had teamed up together to make Little Kook, its strange name owed to the imaginary friend one of these cool dudes had as a child.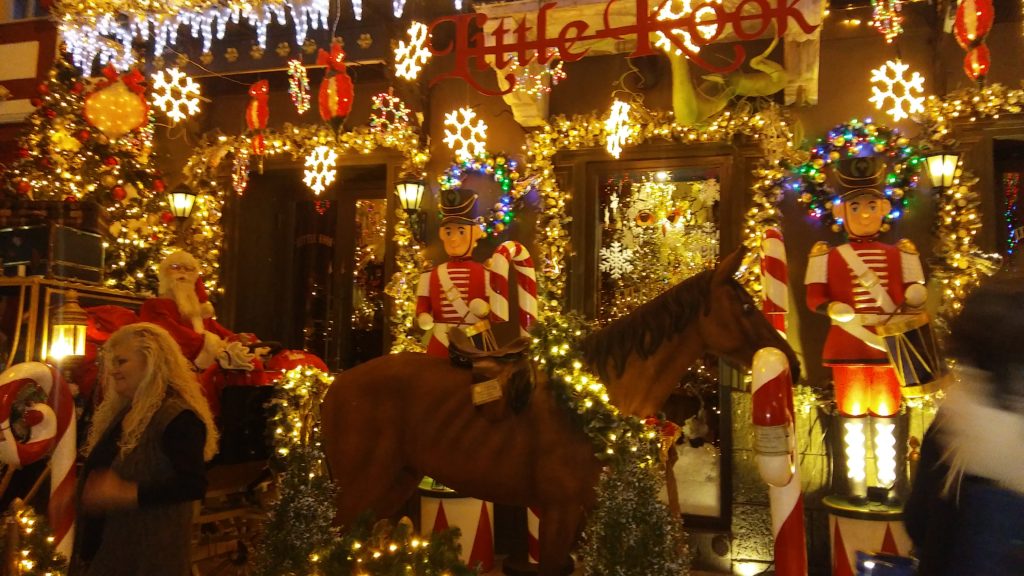 Little Kook serves fantastic sweets and cupcakes with a large selection of teas and coffees, but that's not the reason why it's hot. Those devilishly clever chaps made it infamous by decorating the hell out of it both inside and outside.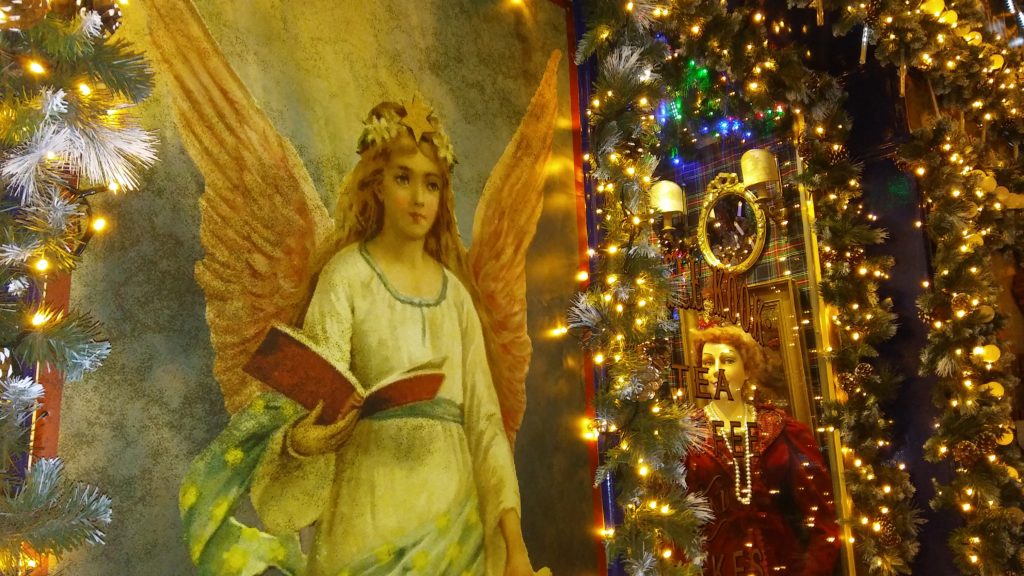 The outside of the building stood before me like Christmas incarnate, capable to charm the pants off the Christmas Grinch himself!
Only recently, the facade had been decorated in a Halloween theme, and earlier in the year it also had a circus theme according to the photos I saw on Trip Advisor. They all looked equally stunning. On the inside, there are a series of themed rooms where punters can enjoy their hot beverages and cakes. There is a 'knights room' and an 'Alice in Wonderland' room too, for instance. Among the pictures of cakes that I have seen on Trip Advisor, the Villa Hazelnut has already begun to haunt me as I am such a huge fan of praline and Ferrero Rocher.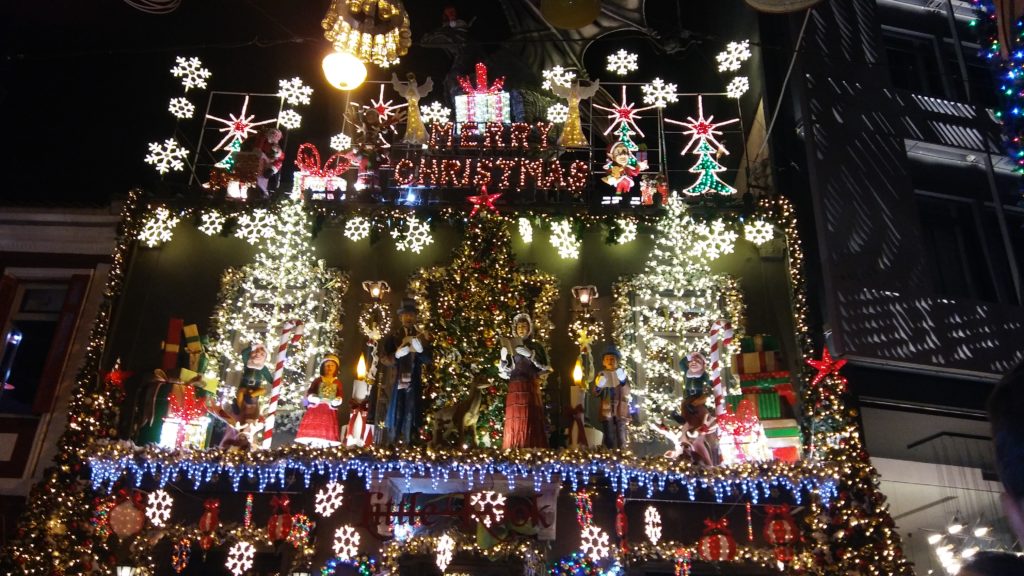 Sadly, we were there at a popular hour and decided against joining the long queue to get in, but I'm definitely going back to venture inside and grab a piece of cake as soon as I can. Warning: Little Kook is pricey, very pricey. Something like 7 euro for a piece of cake and around 5 euro for a coffee. But if, like me, you think visiting a fairy tale wonderland is worth it, I am sure that won't stop you 🙂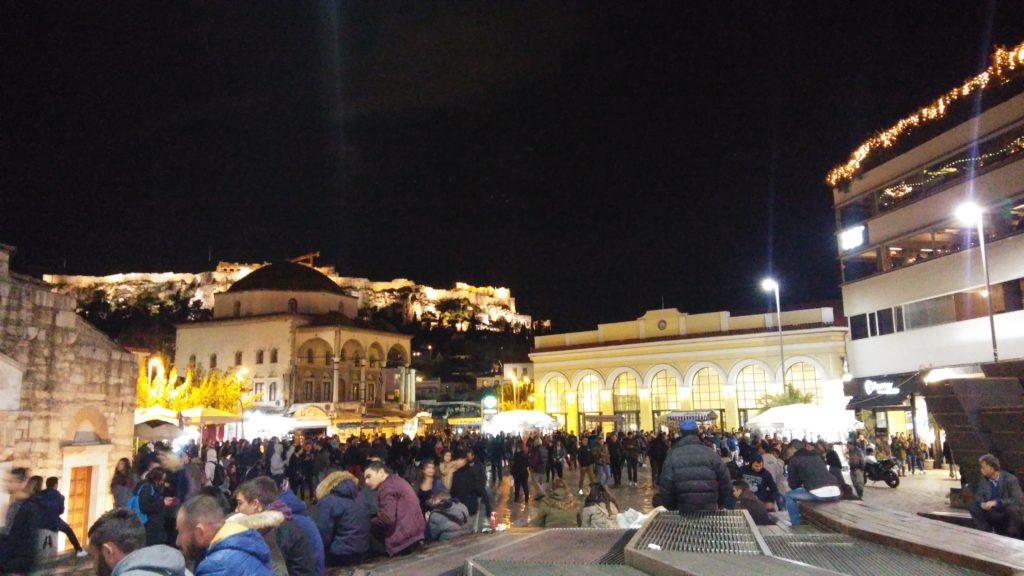 We left Psirri at around 8:00 p.m. to grab a quick bite in Monastiraki and found the square swimming with people, the odd firework shooting up to the sky every now and then. The Acropolis looked magnificent all lit up above it all. This spectacle concluded our magical, whimsical evening with sheer perfection. It made our falafel-filled arabic pittas and creamy praline croissants from Gregorys all the more divine.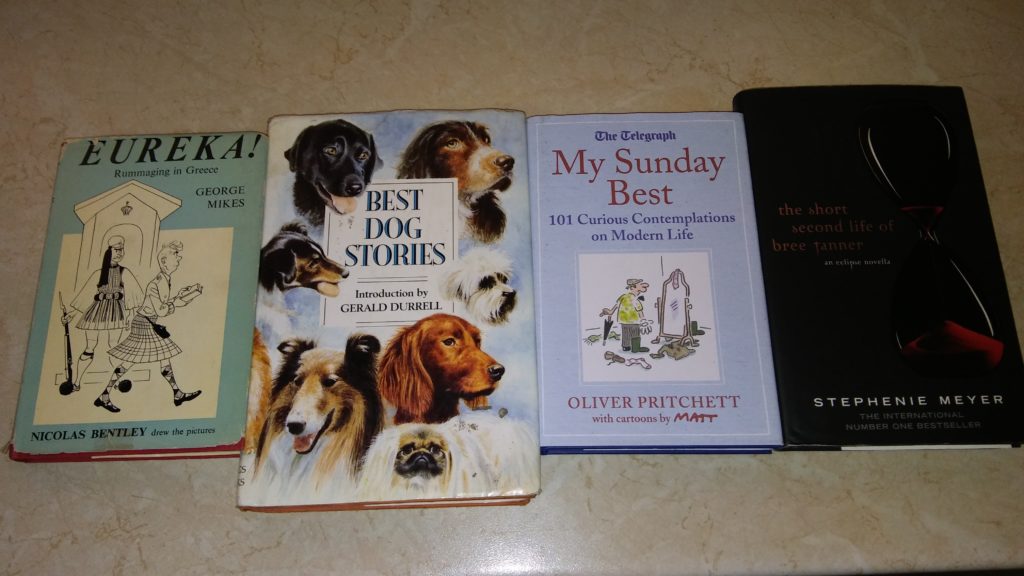 The next morning we were back in Monastiraki, this time to browse through its tiny second-hand bookshops. After picking up a few gems for mere peanuts, we made a short stop in Athinas Street to buy spices from a stall outside the city's meat & fish market. I picked up sachets of ginger, turmeric, and black caraway for 1 euro each.
Sadly, it was Sunday, otherwise I would have gone down Evripidou street  like a shot from there to buy pastourma (pastirma) from Arapian or Miran (both are historical establishments founded by Armenian refugees in the early 1020-30s), but maybe another time… Walking down Evripidou street is a unique experience on a week day, by the way. The fragrant aromas of spices are rich in the air as you browse through the merchandise on display that spills out from every facade.

Soon, it was time to head home, and we were back in our little town in under an hour. The visit to the city was short and sweet but, somehow, it was such a change from the norm that we felt really rejuvenated. When we got home, it felt like we'd been gone for days on end – a sign that we had had a good time, and that our minds were overwhelmed by beautiful new memories 🙂
Before I go, to say we loved our hotel, the Athinas Street Inn! It is a stone's throw away from Omonia square on Athinas street and is housed in a stunning neoclassical building. I have never visited a more generous hotel! Not only were we met with open smiles and were made to feel welcome at once, but were also offered fruit as a welcome treat. Furthermore, tea/coffee making facilities plus bottled water were available to us around the clock. The breakfast was also very generous. I particularly enjoyed the cheese omelet! The room and bathroom were squeaky clean and everything smelled fresh. The room, although rather small, had many commodities including a flat TV and free wifi. They also provided disposable slippers, toiletries, and even toothbrushes. Truly, I cannot recommend this hotel highly enough 🙂
Actually, I have a suggestion to make which you may find interesting: If you make your hotel booking (in any destination/hotel and at any time!) with Booking.com like I did, they will give you a discount of $15 for your next trip, and they'll give me the same too! How awesome is that? Just make sure to get to the site via

this link

so you can be eligible for this discount. You'll need to create a Booking.com account too, but it's free and takes mere seconds to do.



I hope this post brought back fond memories from Athens if you have visited my city before. If not, I hope I have whetted your appetite for it 😉 My city, despite its many problems, retains its original charm. It was wonderful to walk along its avenues again that are lined with imposing neoclassical buildings, and to sample anew the bustle of its pedestrian shopping streets.
If you have a fond memory to share from Athens, or for any questions, I'd love to receive your comments! Wishing you and yours, a wonderful holiday season 🙂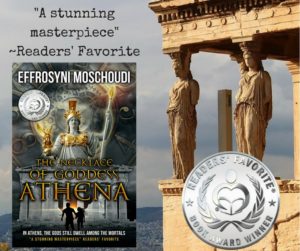 Do you love Athens? How about Greek myths? My award-winning fantasy set in Plaka will delight you! Check it out now!
SPREAD THE WORD WITH A TWEET:
A visit to #Athens in December #Christmas #travel
Click To Tweet

Did you enjoy this post? Type your email in the 'follow this blog' window on the right sidebar and get to see all our future posts!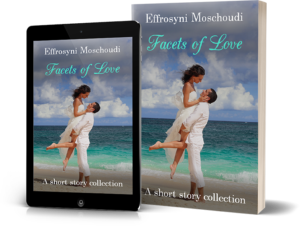 To grab "Facets of Love" for FREE, go here! Planning to visit Greece? Check out our FREE guide to Corfu! For delicious Greek recipes, go here. Are you an author? Check out our FREE promo tips & resources here.