Hurrah! Black Friday is here and I am thrilled to share a wonderful array of kindle ebook deals by my favorite writers (and some of my own). These bargains expire soon so hurry and grab them now!
Scroll all the way down for a couple of wonderful FREE PDF ebooks too!

(Check prices before your purchase on Amazon as some of the deals are valid only in selected stores)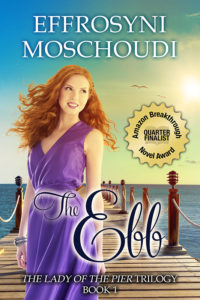 FREE!
When Sofia falls in love in Corfu, a mourning spirit begins to haunt her…

On a long holiday with her grandparents, Sofia Aspioti meets Danny Markson, a charming flirt who makes her laugh. Although she tries to keep him at arm's length, worried that village gossip will get back to her strict family, she falls desperately in love. That's when strange dreams about Brighton's West Pier and a woman dressed in black begin to haunt her.
Love will go on forever, seeking a second chance…
Get the remaining books in this heart-rending, riveting trilogy for $0.99 each and only for a limited time. Down from $3.99 each!

$0.99
Christmas is family time in small town, Carlton Grove.
A homeless pup adores a child, and his new master falls for her mom. This heartwarming tale about a puppy, a brave little girl and a single mom who can't refuse her munchkin the chance to get to know her father creates a real page-turner.
$1.99 NEW RELEASE – Special pre-order price!
If her husband turns up alive… she'll kill him!
When Fiona lifts her head above the chaos of kids, carpools, and a million things to do, she discovers her husband is missing. As she searches for him, she is forced to realize her life will never be the same.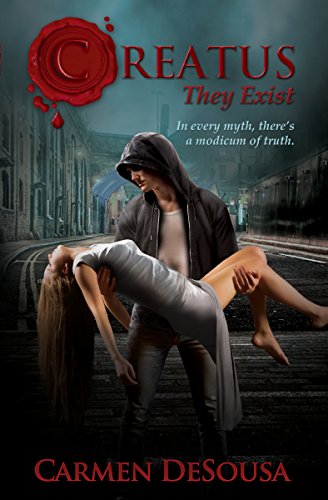 FREE!
In every myth, there's a modicum of truth…
For four thousand years, creatus have concealed themselves from humans, who hunted them almost to extinction. Now, one creatus will endanger them all by falling in love–with a human. Prepare to believe the myths. Creatus exist!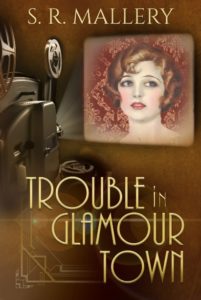 $0.99 NEW RELEASE!
Dreams of stardom and a cold-blooded murder collide in 1920's Hollywood
In 1926 Hollywood while silent screen movie stars reign supreme, a film producer is gunned down in cold blood. Enter Rosie, a pretty bit-player and her bitter, stage-mother, Beatrice. As real celebrities, such as Clara Bow, Lon Chaney, Gloria Swanson, and Rudolph Valentino float in and out, a chase to find the killer exposes the true underbelly of Los Angeles––with all its corruption.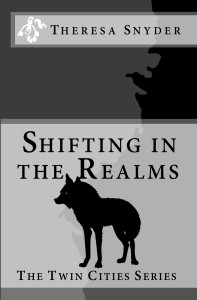 FREE!
Cody is a shape shifter with some monumental problems… It all started when he died.
Cody has escaped to The Realms from the midlands between Heaven and Hell only to find his best friend is potential food for the resident vampires, his girlfriend only loves him in his wolf form and her mother…well that's a whole other story. It isn't easy being Cody, but like a good wolf he'll do what he can to protect his pack even if it kills him. Wait… he's already dead.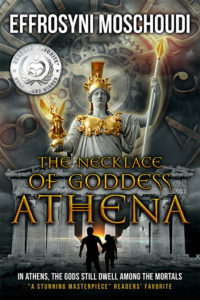 $0.99
A Readers' Favorite Silver medalist!
Phevos, an ancient Greek, remembers very little from his childhood. When his mysterious father sends him to modern-day Athens on a time-traveling mission, he feels completely lost. Little does he know that dark family secrets and Greek Gods await him here to fulfill his destiny…
$0.99
Kendra is determined to make it as an author in Hollywood, no matter the demons she has to face. Literally.
When novelist Kendra Kensington trades her simple existence in Chicago for the glamorous Hollywood life, she discovers the City of Angels harbors more demons than she had imagined. Soon, her dreams of a perfect life spiral out of control when her past and present collide.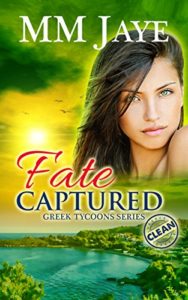 $0.99
Can two wrongs win Mr. Right?
A writer of meddling thrillers ruins the career of a Greek shipping heir then tarnishes his family's name and faces his inevitable wrath—because to fix him, she needs to break him first.
Available in CLEAN and SPICY versions!
$0.99
A #1 Hot New Release & Bestseller, 2017 IAN Book of the Year Finalist and currently shortlisted for the top 50 Indie Romance Books of 2017.
After fifteen years, will there still be that special magic between Kat and Jason to make their long ago Christmas wishes come true?
Interested in PDF deals? Three of my books are FREE in PDF format. GO HERE and grab them all!
 (Facets of Love is set in Corfu, Athens, and other parts of Greece)
SPREAD THE WORD WITH A TWEET:
Black Friday #ebook #sale Awesome FREE/99c deals! #ASMSG
Click To Tweet

Did you enjoy this post? Type your email in the 'follow this blog' window on the right sidebar and get to see all our future posts!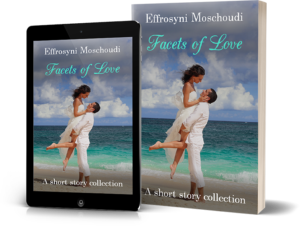 For our news, and to grab "Facets of Love" for FREE, join our newsletter! Planning to visit Greece? Check out our FREE guide to Corfu! For delicious Greek recipes, go here. Are you an author? Check out our FREE promo tips & resources here.