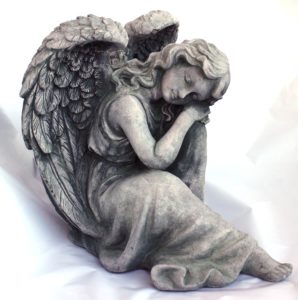 This is not the first time I approach the subject of angels and angelic messages. Those who follow my blog have already read a little about my angels from my previous posts. Plenty of times I have sought their advice when life got tough, and they also tend to contact me of their own volition whenever things in my life are about to turn scary, just to remind me I am not alone. Having had these experiences, my belief in angels is so great that I have no qualms in telling the world about them.
So, when fantasy author and blogger extraordinaire Colleen Chesebro asked me to write a guest post for her blog about something mythical or spiritual, I naturally opted to write about my angels again. I hope you will enjoy the post, which follows below.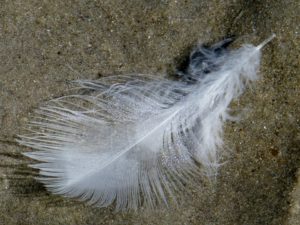 The word 'angel' originates from the Greek 'aggelos,' which means 'messenger.' Many angel sightings have been recorded in the Bible; these angels appeared before the faithful to offer messages that provided assistance or hope.
Actually, angels have been recorded in the scriptures of many faiths around the world. Today, especially with the use of the Internet, it is very easy to learn more about them. People are sharing online their own testimonies, whether these involve proper angelic encounters or messages received by their angels.
They say that every one of us has a guardian angel, and I believe it firmly to be so. I have always had this intense feeling that I am being protected, for example. In my travels as a youngster around Greece and Europe, whenever I needed assistance locals would come along out of the blue to help me out without me even asking. For example, if I needed an interpreter, to lift something heavy or if I was in danger of getting stranded somewhere.
However, one particular incident stands out because it didn't entail the assistance of a human being and, to this day, I cannot explain it unless I put it down to an angel or two…
TO READ THE REST OF THE POST, CLICK ON THE KITTY AND IT WILL MAGICALLY TRANSPORT YOU TO COLLEEN'S BLOG! IT PROMISES PLENTY OF ENCHANTING DELIGHTS. NOT JUST ANGELS, BUT FAIRIES TOO 🙂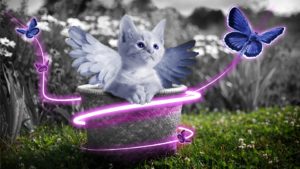 SPREAD THE WORD WITH A TWEET:
Do angels exist? Here's what I believe #spiritual #IAN1 #ASMSG
Click To Tweet

Did you enjoy this post? Type your email in the 'follow this blog' window on the right sidebar and get to see all our future posts!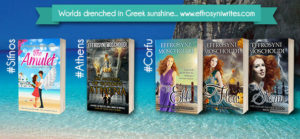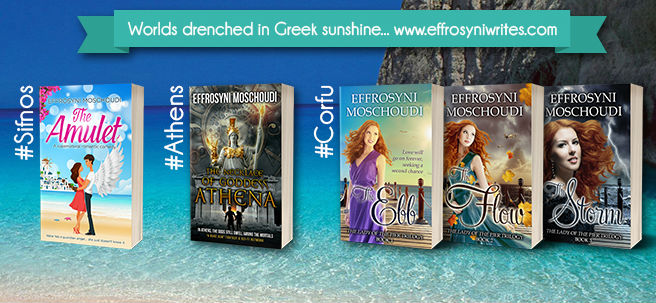 Planning to visit Greece? Check out our FREE guide to Corfu! For delicious Greek recipes, go here. For our news, free books & exclusive giveaways join our newsletter! Sample Effrosyni's work for FREE here! Are you an author? Check out our FREE promo tips & resources here.