Yay! Thrilled to announce today my new giveaway. The stunning, exotic locations in these prizes will take you twice around the world!
2 winners will win a bundle of 12 ebooks!

Dozens more will win individual copies of the ebooks.
ALSO:
1 lucky reader will get a stylish novelty bookmark and an ebook of The Amulet by yours truly.
3 winners from USA/Canada will receive in the post a paperback of Count the Roses by Jackie Weger.
I will soon be blogging all the prizes in detail in two separate posts, so watch this space!
My giveaways are exclusive to my email subscribers who enjoy even more special benefits. You are welcome to sign up today and join the fun!
This is from the heart: I hate spam as much as you do. I send emails very sparsely and promise to  reward your trust by respecting both your privacy and your precious time.

All details and the sign up form are just a click away! Are you ready?
Yes! I am a bookworm and I feel lucky!
Are you an existing subscriber? Our newsletter with the giveaway link should hit your mailbox by June 3rd. If you cannot find it, look in your junk/spam folder and also in your Promotions tab if you use Gmail. For any problems, let me know. Just comment below or use the contact form!
SPREAD THE WORD WITH A TWEET:
Summer giveaway! #Win #ebooks and more! #kindlelovers
Click To Tweet

Did you enjoy this post? Type your email on the 'follow this blog' window on the right sidebar and get to see all our future posts!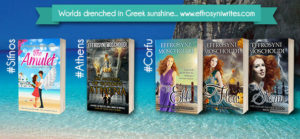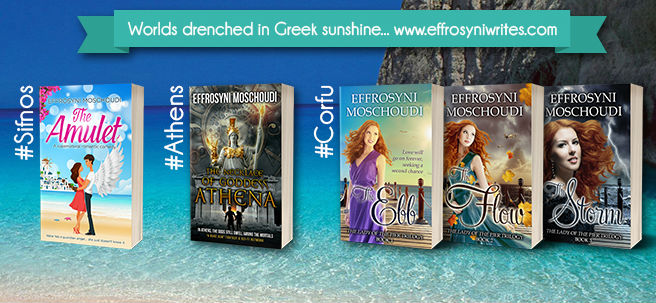 Planning to visit Greece? Check out our FREE guide to Corfu! For delicious Greek recipes, go here. For our news, free books & exclusive giveaways join our newsletter! Sample Effrosyni's work for FREE here! Are you an author? Check out our FREE promo tips & resources here.