Today I have a treat for you that will bring a whirlwind of enjoyment to your daily lives. I met Rob Johnson online very recently and was hooked onto his work immediately for two reasons:
First, for his delightful, out-of-the-box Amazon bio that had me in stitches: (click below image to enlarge)



Secondly, for the hilarious podcasts about his life in Greece that I found on his website. Just hit play on the first one. I dare you to listen to it and not laugh out loud!

GO HERE

for the ultimate test on your funny bone!
Rob Johnson, a Brit who has long decided to leave the cold chill of British winter to settle down in Greece with his wife, has a wicked sense of humor that I found irresistible. This is why I didn't stop at his delightful podcasts but also added to my TBR list his brand new book, A Kilo of String, that has me howling with laughter at bedtime these days. Rob Johnson's awesome sense of humor is evident throughout his work.
I mean, the man has written a book called Quest for the Holey Snail! (and yes, it's reminiscent of Monty Python too!) Not to mention he has convinced his dog Buster to blog about their life in the Peloponnese! You don't believe me? Here's

Buster's Dog Blog

.
I digress, I know, but I just couldn't help it. I am so excited to have found this wonderful author that I had to share with you my journey as I discovered him step-by-step.

And now, for the main reason that I am writing this today – to share Rob's delightful new release. A Kilo of String is an unmissable memoir from Rob's life in the Peloponnese in the past 13 years. Grab it while it's still on offer!
Everything you never realized you wanted to know about Greece or didn't dare to ask.
After living in Greece for thirteen years, writer and reluctant olive farmer Rob Johnson has got used to most of the things that he and his partner Penny found so bizarre at the beginning. Most, but not all. A Kilo of String is the story-so-far of this not-particularly-plucky couple's often bewildering experiences among the descendants of Sophocles, Plato and Nana Mouskouri with occasional digressions into total irrelevances. This is a book which is almost guaranteed not to change your life, but what it will do is answer many of the fundamental questions about life in Greece, such as:
How do you avoid ordering a double tomato for your pine marten when booking a hotel room?
Should olive harvesting be registered with the Dangerous Sports Association?
Why are chicken livers useful (other than to the chickens themselves)?
Why is it a good idea to wear your underwear inside-out?
Why is playing the bassoon bad for your health?
Oh yes, and there are some serious bits too about how life in Greece has changed since the beginning of the economic crisis. A Kilo of String is loosely based on Rob Johnson's podcast series of the same name, which is free to listen to and download at

https://rob-johnson.org.uk/podcasts/a-kilo-of-string/
VISIT AMAZON 

US

  

UK
Also, make sure to check out:
Greek myths and time travel!
"Not just another book about serial-killing monks who travel through time and wear Union Jack flip-flops." – Unusual Footwear Monthly
VISIT AMAZON 

US

  

UK
SPREAD THE WORD WITH A TWEET:
Hilarious! #memoir A Brit expat shares his #Greek experience #ASMSG @RobJohnson999
Click To Tweet

Did you enjoy this post? Type your email in the 'follow this blog' window on the right sidebar and get to see all our future posts!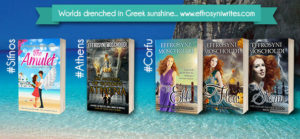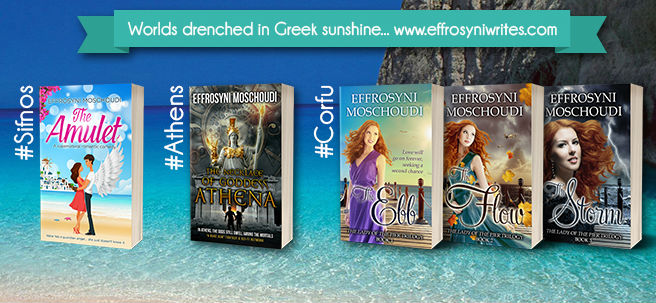 Planning to visit Greece? Check out our FREE guide to Corfu! For delicious Greek recipes, go here. For our news, free books & exclusive giveaways join our newsletter! Sample Effrosyni's work for FREE here! Are you an author? Check out our FREE promo tips & resources here.