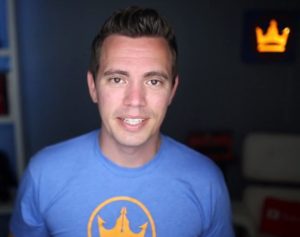 Thrilled to post this awesome tip for authors today! Those who follow my blog have often heard me rave here about Dave Chesson aka The Kindlepreneur for his indispensable blog and his out-of-the-box thinking.
Dave has created a fantastic tool for authors called KDP Rocket which has worked wonders for my keyword research, increasing remarkably my books' visibility in Amazon searches. Now, Dave has gone and done it again by creating a 100% FREE online course where he reveals to authors a step-by-step guide to master AMS campaigns!
Any indie author worth his salt knows that AMS campaigns are currently the best way to increase book sales on Amazon. But if you're anything like me you've been trying again and again to make money with these campaigns to no avail. "Yeah, why is that?" I hear you say.
This is simply because the hidden knowledge bestselling authors have been applying to make money on Amazon have been evading the rest of us.
Well, that was then… and this is NOW!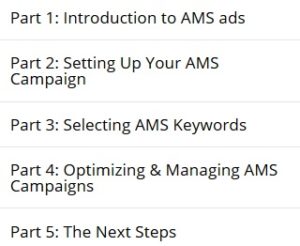 Last week I followed Dave's FREE course which took me 2-3 hours to do, but don't let that put you off! I did it effortlessly, and in my own time, as the course allows you to stop and pick up another time from where you've left off.
The course presumes you're an absolute beginner so it starts from square one by explaining AMS campaigns and how to set them up. Even if you feel you could start at a later point, I strongly advise you don't skip the early parts. I found a pearl of wisdom or two there myself!
The FREE course includes mentions to Dave's app, KDP Rocket, simply because it is the Alpha and the Omega of indispensable tools for keyword research on Amazon for your 7 keywords per book on KDP, and now also for keyword research for your AMS campaigns. Dave added the AMS campaigns component on KDP Rocket only recently.
Please note:
You do not need KDP Rocket to apply Dave's pearls of wisdom and to increase your sales with AMS campaigns, however, using KDP Rocket WILL save you hours and hours of time. The app can and will produce hundreds of suitable keywords for your book in a matter of minutes, including the titles of the bestselling books similar to yours!
"But… it's not allowed to use other authors' names and books," some of you may say. Well, did you know that the rules that apply in AMS campaigns are different to those in KDP? And yes, it is allowed and advisable to use the competition as keywords in your AMS campaigns!
Dave recommends to start with 5-7 basic keywords that best describe your book. They must be popular but not too competitive.
From there, with the FREE course you will be able to expand your keyword list, finding hundreds more for your AMS campaigns that can attract the right readers to your product page. The course will tell you exactly where to go to Amazon to get them!

I hope you will check out Dave's FREE course and give it the attention it well deserves! With it, I am sure you will experience firsthand all the WOW and the A-HA moments I had while taking it. June is a hectic month for me but as soon as things calm down I will apply the knowledge I gained and share my experience here. I will also blog the features of KDP Rocket on a separate post at first opportunity.
Before I go: If you are an author, you may want to sign up to my mail list just for indies, HERE. From now on, every time I blog a tip I will email it to this list. There are other benefits to sign up and you can find out all the details on the same page. Believe me, you do not want to miss a thing!
If you haven't already, check out Dave Chesson's awesome FREE course now!
Yes! I want to increase my sales!
Note: This post contains my affiliate link with Dave Chesson's site. This means I will earn a little commission if you make any purchases on there, but this won't make a difference to the cost for you.
SPREAD THE WORD WITH A TWEET:
Everything you need to know about AMS campaigns #IAN1 #ASMSG #IARTG
Click To Tweet

Did you enjoy this post? Type your email in the 'follow this blog' window on the right sidebar and get to see all our future posts!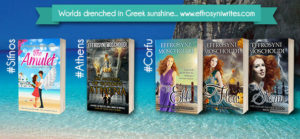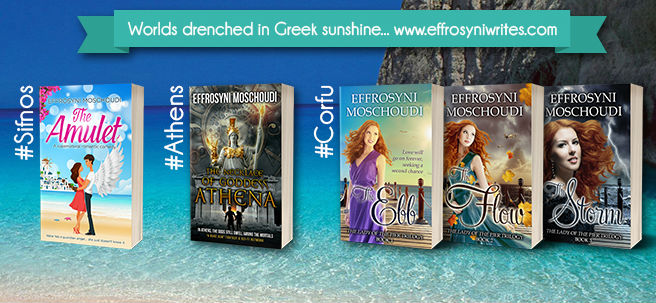 Planning to visit Greece? Check out our FREE guide to Corfu! For delicious Greek recipes, go here. For our news, free books & exclusive giveaways join our newsletter! Sample Effrosyni's work for FREE here! Are you an author? Check out our FREE promo tips & resources here.