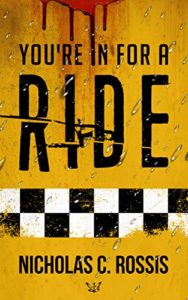 I've read all the short story collections of Nicholas Rossis and this is one of my favorites. They are all equally highly imaginative but the twists in this particular book are that something else. Two of them had me laughing out loud when all was revealed in the end but I don't wish to describe them and spoil anyone's fun. Just trust that if you read this book you're in for a ride, indeed, and one that is truly unforgettable. The most unexpected surprises will be awaiting for you at the next turn again and again. Some of the stories  are chilling to the bone, and others are compelling page turners. My only disappointment was that it ended too soon! Choose this book on a wintry night tucked in bed and have the most exhilarating experience. I know I did and devoured it in one sitting!
My rating
5 stars
An exhilarating experience!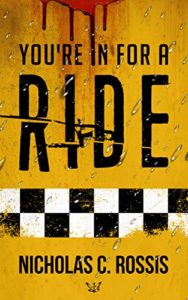 Looking for something to excite and intrigue? Look no further. This is exactly what you're looking for and it's only $0.99 for a limited time!
5-star #review You're in for a Ride by @Nicholas_Rossis #scifi #ASMSG
Click To Tweet

Limited time offer:

Join Team Effrosyni and

grab The Amulet for FREE! Do you love Greece? Check out our guide to Corfu! For delicious Greek recipes, go here.

Sign up to the

newsletter for Effrosyni's news and special offers (sparse emails)

NEW!

Are you an author? Check out our FREE promo tips & resources here!