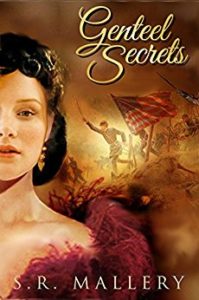 Having thoroughly enjoyed Sewing Can Be Dangerous by this author, I jumped at the chance to read Genteel Secrets. This is because I had high expectations, knowing this author's unique ability to weave historical elements into her stories seamlessly, and to make them come so alive that it feels like you're living them firsthand. As I expected, this delightful short read didn't disappoint. This was the first time I read Civil War fiction and felt perfectly immersed into it, meeting legendary figures of this era for the first time and learning all about the espionage, the battles, and the unfair treatment African Americans suffered at the time. The romantic story was sweet and tender, the misunderstandings and adversities that often created distance between the protagonists spurred me on to keep turning the pages, and all the while I rooted for their love to have a happy ending. In a nutshell, the story was utterly delightful and its ending fully satisfying. I recommend this book highly if you're looking for a short, romantic read to transport you to a different era and have you experience it in vivid colors!
My rating
5-stars
A compelling read!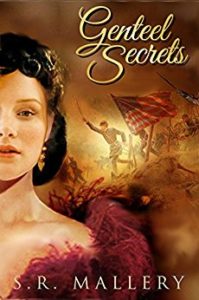 Do you love historical fiction? How about a tender love story that is tested by strict social restraints and the hardships of war? Give this delightful short read a try! Chances are you'll love it! VISIT AMAZON

Check out my interview with S.R. Mallery on this blog & marvel at her various artistic skills!
TWEET TO SPREAD THE WORD:
Genteel Secrets: a compelling Civil War #romance by @SarahMallery1 #ASMSG #IAN1
Click To Tweet

Planning to visit Greece? Check out our insider's guide to Corfu! For delicious Greek recipes, go here.

J

oin Team Effrosyni to read her new books for free & to enter exclusive giveaways! Are you an author? Check out our FREE promo tips & resources here.