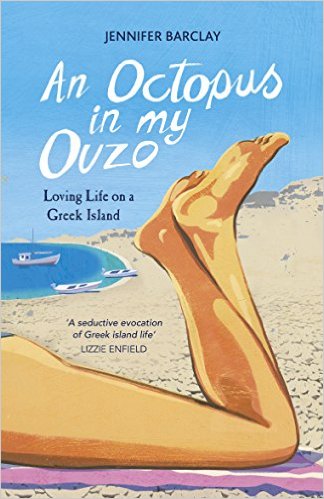 I am Greek and always interested in the way my country and its culture are perceived by foreign visitors. As a result, over the years, I've read many memoirs by British writers about the Greek experience. Octopus in my Ouzo is now one of my favorites. I've never read anything set on Tilos before, or on any other among the remote islands of Greece for that matter. The insights I've gained from this book are precious to me. I've been hearing all my life about the difficulties the native islanders face in places like Tilos but never had I imagined the magnitude of the hardship involved in all facets of their life – be it, when someone needs medical attention, or their car needs servicing or even when they crave, like we all do, a specific kind of food or delicacy. At some point in the book, the author's partner picks up a chocolate bar from town to treat her – things that are trivial for the rest of us, but for them they must make

a significant difference in their every day lives. I was particularly impressed to read that – a precious detail in the book. Reading this memoir made me sympathize with the adorable Greek people portrayed in the book, and especially with the author who, being an outsider, kept experiencing one culture shock after another. I am married to a Brit and I know a thing or two about culture shock. I sympathized throughout with the author and her partner for this reason. The one element in the story-telling that resonated with me the most, was the upset the author experienced over and over again on a certain aspect of her life there. I won't say more on that as I hate spoilers as much as the next person, but I'll say I've also experienced this kind of upset. Reading about it meant I could feel the author's pain. It was the most palpable feeling conveyed among all the ones rising in me as I read this book, and that's saying a lot because the descriptions by this author are phenomenal, and the intense feelings just kept coming! Her accounts of the scary, adverse weather during winter were chilling, and the beauty that surrounded her became real in my heart, causing it to swell from time to time. Jennifer Barclay has a unique gift in

experiencing love and beauty and sharing it with the world. She certainly touched me through the pages. An unforgettable read! I also think she's a bit of a superwoman, living fearlessly all alone in the wilderness – something I could never do, although I fully understand the merits of such a monastic, solitary existence. The delicious recipes she shares in the book by combining fresh, wholesome local ingredients were an extra bonus!
My rating:
5-stars
An unforgettable read full of love and beauty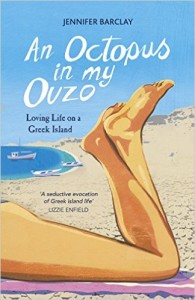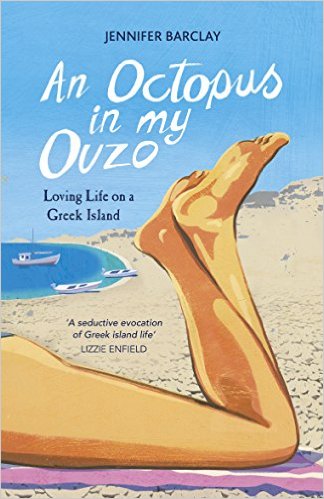 Are you a Greek lover? Do you enjoy memoirs set in Greece? Look no further. This one is among the very best I've ever read and I highly recommend it!
Visit Amazon   US   UK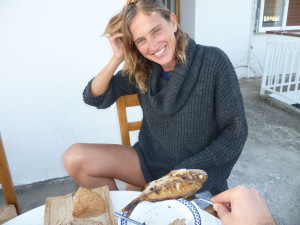 5 stars - An unforgettable read! #Greece #memoir #ASMSG @JenBarclayBooks
Click To Tweet

Are you an author? Go here

to see how we can help you spread the word about your books!
Follow the blog

(see right sidebar) to get notified of all future posts. Sign up

to Effrosyni's

newsletter to receive her news and special offers (very sparse emails). Head over to Effrosyni's Blog,

where you'll find delicious Greek recipes!