Without further ado, I am introducing the 4th of 12 Christmas books up for grabs in my giveaway. See instructions on how to enter at the bottom of the post. Feast your eyes at this Christmas gem by the fabulous, Mandy Baggot:
How many croissants does it take to mend a broken heart?
Ava and her best friend Debs arrive in Paris just as the snow starts to fall. The Eiffel Tower glitters gold, but all Ava can think about is Leo, her no-good, cheating ex.
Debs is on a mission to make Ava smile again, and as they tour the Christmas markets, and eat their body weight in pain-au-chocolat, Ava remembers there's more to life than men… Until they cross paths with sizzling hot, oh-so-mysterious photographer Julien, with his French accent and hazelnut eyes that seem to see right inside her.
Ava can't ignore the intense chemistry between them, but she can't help but feel he's hiding something. Her fingers have been burned before and she can't forget it, especially when her ex, Leo, starts texting again. Can Ava really trust Julien – and what exactly is his secret?
Will Ava go home with a broken heart, or will she find true love in Paris?
Join Ava and Julien in the most romantic city in the world this Christmas, as they discover the importance of being true to themselves, and learn how to follow their hearts.
'Oh wow this was a beautiful story! Loved every bit of it and now want to spend Christmas in Paris! It made me cry, smile, laugh and made me hungry! Loved it, loved it, loved it!' Goodreads Reviewer
'I fell in love immediately … Mandy Baggot has a talent in creating three-dimensional characters that will pull in readers, everywhere … highly entertaining, hilarious, and romantic.' Urban Book Reviews
VISIT AMAZON  US   UK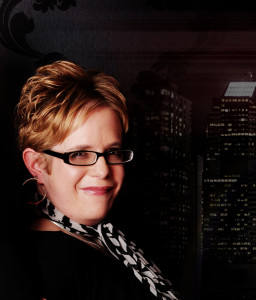 Mandy Baggot is an award-winning romance writer represented by The Kate Nash Literary Agency. The winner of the Innovation in Romantic Fiction award at the UK's Festival of Romance, her romantic comedy novel, One Wish in Manhattan, was also shortlisted for the Romantic Novelists' Association Romantic Comedy Novel of the Year award in 2016.
Mandy loves the Greek island of Corfu, white wine, country music and handbags. Also a singer, she has taken part in ITV1's Who Dares Sings and The X-Factor. Mandy is a member of the Romantic Novelists' Association and the Society of Authors and lives near Salisbury, Wiltshire, UK with her husband and two daughters.
TWEET TO SPREAD THE WORD
How would you like a chance to read this book for FREE? One Christmas in Paris by Mandy Baggot is up for grabs in Effrosyni's 12-kindle book Christmas giveaway.
Join Team Effrosyni today to receive the exclusive giveaway link on your screen within seconds! The giveaway closes on December 19 and only team members get to enter. 28 winners will be picked and it's all FREE! Join the fun now!