Just think! In less than a week it will be Christmas! I don't know how you spend the holiday season chez-vous, but I personally reward myself for a year's hard work with bucketloads of my two favorite things – movies and books! Speaking of the latter, a few of my author friends are doing special offers this week so I thought I'd do the decent thing to spread the word about them and thus to give something back to the awesome indie publishing community that's blessed me with so much. It's the Chrismassy thing to do, after all, and it feels great 🙂 Besides, I bet you'll feel just as great once you've got a load of these awesome deals – most of them by best-selling/award-winning authors!

Double-check prices before downloading. Some of these deals are valid just for a couple days, then they go poof! Just like gingerbread cookies when my family comes over 😛
When it comes to business, Aaron Chase knows how to succeed. But when his daughter, Izzie, asks him for the perfect family Christmas, the handsome widower feels at a loss about how to make his little girl's dream come true.
Pediatric Nurse Christy Cooper has dedicated her life to taking care of children. She agrees to act as Izzie's stand-in mom for this special holiday and throws herself into making the child's Christmas wish a reality. Maybe this selfless act will somehow alleviate her secret regrets and failures of the past…
$0.99
Fran is adjusting after her husband's death when her first love comes back to town upsetting her family and leading her to an inspiration. Fran first fell in love with Michael as a teenager. When he broke her heart, she married Carl and lived a happy life for more than thirty years until Carl died tragically. Just when she's becoming fed up with the well-meaning, yet tiresome comments about Carl's death, her first love returns and stirs long-forgotten emotions…
$0.99
Ella never leaves work early. She loves her copy of Strunk & White. She buttons her shirt up to the top. She buys beige furniture. She pays her bills on time and always says hello to her neighbors. If she were a superhero, her alter-ego would be SuperPoliteGirl. She doesn't have any vices—as long as swearing in Italian doesn't count.
If she were in a romance novel, her fiancé wouldn't fit the mold of the love interest—not by any stretch of the imagination. His shoulders aren't particularly broad, his five o'clock shadow comes in patchy during the night, and his voice is a moderate tenor, not a shiver-inducing baritone. But those minor issues are the elements of fiction. No one needs that in day-to-day life.
NEW RELEASE! $0.99
It's been four years since Margie's father died, and she thinks she's ready to face Christmas with all its glitter and sparkle and fake good cheer. She's got the perfect celebration planned, until her twin brother says he won't be coming home, and her mother insists on keeping it simple. She's ready to call it all off, when she runs into an old boyfriend at the Christmas tree lot who could use a little help himself…
FREE 12/22/ – 12/25!
When twenty-five-year-old Jaine proposes a new marketing role to the local amusement park, the general manager Dylan charms her into filling Cinderella's glass slippers for the summer. Her reign transforms Jaine's ordinary life into chaos that would bewilder a fairy godmother.
Secretly dating her bad boy boss, running wedding errands for her ungrateful sisters, and defending herself from the park's resident villain means Jaine needs lots more than a comfy pair of shoes to restore order in her kingdom…
$0.99
She doesn't know who she is or why she's come to Colorado Springs. Dustin has no idea why he's met her. Kayla whispers that her name is Ruby–if he can believe the voice of a spirit in the night. Separate tragedies, years apart, form an invisible bond between Ruby and him. A chance encounter over the Holidays? Or a match made in Heaven? Only Kayla knows for sure…
$0.99
A woman, a man, a white dog.
The woman calls herself Gina, but it may not be her real name.
The woman calls the man Mr Chipzenburger – definitely not his name.
The dog is less complicated and is happy to answer to Electra.
Their story will make you laugh and cry…
$0.99
Beau hates Christmas. It reminds him of what he can't have. He's been avoiding homecomings and the biggest reason is unavoidable this Christmas – Madison Hart, who has loved Beau for most of her adult life. Whenever rumors surface about him returning home, Madison hyperventilates at the prospect of seeing him again.
Samantha Larue's baby is overdue and everyone is hovering including Jed, who ended their relationship last summer because kids weren't "in his future"…
$0.99
Martie is alone in the world for the first time since her parents passed away. Christmas Eve finds her out in the streets until she rescues a lost puppy called Boomerang. The puppy brings her into contact with Father Francis Dowd from a nearby church who is out looking for his lost dog. Martie has no place to sleep for the night and Father Francis offers her a church shed that's being renovated. Martie is transported back in time where family and faith intermingle in God's glory.
$0.99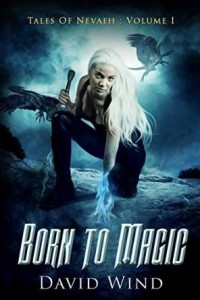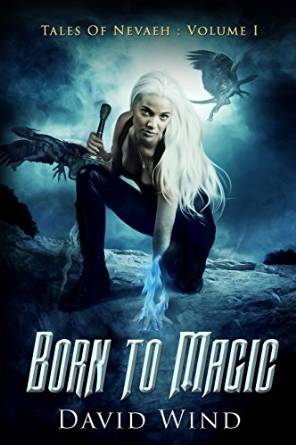 3,000 years after America is destroyed by nuclear war, the inhabitants have evolved, embracing magic and metaphysical warfare. As enemies from across the seas begin to close in, ancient legends come alive, leaving noone safe. The only two who can stop the onset of the darkest evil is the sorceress,Areenna, and Mikaal, the son of the High King of Neveah. With the safety of the world in their hands, and their powers young and erratic, will Mikaal and Areenna find the courage and strength to overcome the impossible?
FREE!
Dina Griffin flees a dangerous situation and ends up in Ocean City, Maryland where she hopes to spend the holidays in hiding. Trusting no one, she wants only one thing this Christmas—to feel safe. Then Officer Gav Thomas threatens to arrest her for shoplifting. Shoplifting?
Gav is certain there's something Dina isn't telling him about her visit to his seaside town, so he devises a means to stick close to the vulnerable beauty. An unexpected attraction sparks, fierce enough to heat up the salt-tinged, wintry nights.
$0.99
Dr. Nikki Bell's plan to discover intelligent life hits a rocky start when her spaceship crashes on the icy surface of Europa. Seconds before she blacks out, she spies a man's face in the water beneath the ice. When she wakes on the submarine Station, nobody believes her story. Convinced the mysterious stranger saved her life, Nikki searches for him while she explores the ocean and its alien inhabitants.
Kiron Arqin Ramis chose exile as a Watcher on a remote outpost to redeem his family's honor. He never expected to find an attractive Earther woman close to death. He violates the prime policy by rescuing her. Despite suffering the penalty, he strives to warn her about his hostile leaders…
$0.99
7 Memorable Christmas Romances from 7 NYT & USA Today Bestselling Authors

Reminiscences of special gifts and favorite songs, old friends and heart-warming occasions keep most women happy over the Christmas holidays. But what really lights their hearts are the memories of a special romance. In these compelling tales shared with you by NYT & USAT best-selling authors you'll be thrilled to the core when reading their passionate love stories – 7 times over. Each story shares with you – A Christmas She'll Remember.
$0.99
Fifteen years ago, Darcy Walker's parents thought it was a good idea to give her a unique name: Darcy, meaning "dark walker." Whether that was a stroke of genius or stroke of stupid, they definitely nailed the irony. She lacks direction, her grades stink despite a high IQ, she's boringly average–although flirting admirers claim otherwise–and God help her, she's infatuated with a bad boy.
A bad boy that her hottie best friend, Dylan, wishes would get acquainted with his fist.
$0.99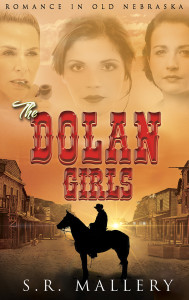 Set in Nebraska during the 1800s, whorehouse madams, ladies of the night, a schoolmarm, a Pinkerton detective, a Shakespeare-quoting old coot, brutal outlaws, and a horse-wrangler fill out the cast of characters. Adult themes are added to the mix, along with colorful descriptions of an 1856 land rush, Buffalo Bill and his Wild West Show, Annie Oakley, bank/train robberies, small town local politics, and of course, romance. Two, in fact!
$0.99
Josh Loughlin, a blind wounded warrior, has returned to his hometown of Crystal Rock, Wisconsin at Christmastime. As a teenager, Josh was part of a ring of thieves operating in the town of Crystal Rock and run by his father. When his stepbrother is forced to tolerate the mental and physical abuse that Josh himself experienced as a teenager, Josh decides it's time to stand up against his father, so he goes to the police, discovering his father is involved in even more nefarious activities than he'd suspected.
NEW RELEASE BESTSELLER! $0.99
It's New Year's Eve, the year of 2099, but the distinguished guests aboard the Pearseus won't get to countdown seconds; soon they'll be counting bodies and survivors after the spaceship's crash landing on another planet.
The good news? The planet is seemingly hospitable both in resources and in terms of the natives' attitude towards earthlings.
The bad news? They might have come on this planet bare of possessions, but what they haven't been able to shed are the shortcomings of their human nature. Will that be the sole threat to a unified future, or is the new land and its first inhabitants not as innocent as they look?
$0.99
When Molly retreats to North Carolina with Gracie, her ten-year-old daughter, she's surprised to find her childhood crush, Nick, still living in the area. Months before her retreat, Molly's husband announces he's leaving to sail around the world with his best friend. She divorces him and takes Gracie and Harold, her seventeen-year-old cat, to the Smoky Mountains where she spent many happy childhood vacations.
The morning after her arrival, Nick shows up on her porch, and he is even more handsome than she remembered. She feels the flush of her adolescent crush heating up. But first, they must find Harold after he runs out the cabin door and into the woods…
$0.99
The quiet summer before her freshman year turns frighteningly weird after Estelle Wright trespasses onto an Army base. Blown into the air and knocked unconscious, she wakes with a nascent superpower. Not to mention a winged horse with a snarky attitude and a mind of her own.
Back home in Atalanta, a serial killer is targeting the students at Goldman University. Before long she must juggle college classes with sneaking out of the house after dark to battle alien monsters…
$0.99
Do you love cuddle-up romances with "Happy Ever After" endings… ones that brighten your days and delight your romantic soul? If you do – romp through the Christmas season with fascinating tales brought to you by SEVEN award-winning, NY Times and USA Today bestselling authors. We've blended suspense tales with contemporary themes and added a mystery to make this collection the best choice this Christmas.
$0.99
Lorena exists in the confines of her troubled past. When her nephew, Braedon, comes along, he frees her from her suffocating life. Then Artie arrives with a few liberating tricks of his own–good food, good company, and a not-so-deaf ear. In the wings, someone else watches and listens. Someone who bears Lorena's and Artie's most painful secrets and deepest wounds. Will the couple need a little heavenly help? Only Kayla knows for sure…
NEW RELEASE! $0.99

Looking for something heartwarming to read this Christmas? These books will warm your heart with innocent new love and heaps of Greek sunshine. Click or tap image to check them out!
SPREAD THE WORD WITH A TWEET:
Treat yourself at #Christmas with these #FREE #99c deals
Click To Tweet

Did you enjoy this post? Type your email in the 'follow this blog' window on the right sidebar and get to see all our future posts!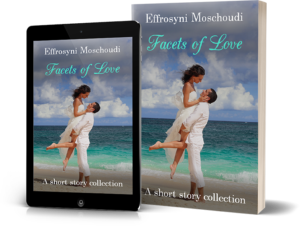 To grab "Facets of Love" for FREE, go here! Planning to visit Greece? Check out our FREE guide to Corfu! For delicious Greek recipes, go here. Are you an author? Check out our FREE promo tips & resources here.