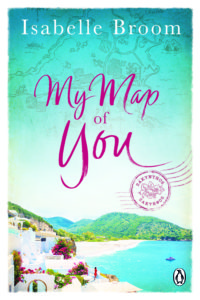 I was drawn to this book before I even started reading, first because of the stunning cover and secondly because I love the Greek island of Zakynthos (Zante). When I was offered a free copy in return for an honest review, I jumped at the chance hoping to recapture some of the beauty of this island.
As it turned out, the writing exceeded my expectations tremendously on this score. Reading this book actually felt like I was back in Zakynthos and I could see and feel it all down to the last enchanting detail. The heroine went through an incredible journey of growth and healing. Out of the blue, she finds herself in an unknown place in a foreign country where she winds up finding her roots, new love and even deliverance from resentment and pain that had been blocking her advancement in life, denying her happiness.
The awkward situations between the two main characters felt real and down to earth, and the romance was utterly sweet and delightful. Actually, this book offers a number of delights: a wonderful romance, a host of lovely, lifelike characters, and a well-structured family story that added drama in the right measure, just enough to enrich the plot. More than anything else though, I enjoyed the wonderful way in which Greece and its people are portrayed in this book. Being Greek, this is always a delight and a huge compliment.
The love of this author for Zakynthos, its people and the way of life there shines through. I highly recommend this book to anyone who shares similar passions for any place in Greece. And I'll definitely read more from this author.
My rating:
5-stars
Exquisite writing that made me feel like I'm on the island!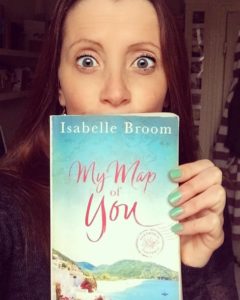 Do you enjoy Greek island romances? What about stories about old family secrets, redemption and healing? If this sounds like your cup of tea, then definitely give this book a try!
Visit Amazon  US   UK

Do you love Greece? Check out our guide to Corfu! For delicious Greek recipes, go here.

Sign up

to the

newsletter

for Effrosyni's news and special offers (sparse emails)

NEW:

To read Effrosyni's books for FREE (yes, free!), sign up to her team of loyal readers here. It's free to join!
NEW!

Are you an author? Check out my FREE author promo tips & resources here!