WELCOME!




Join Team Effrosyni and grab her next books for FREE!
What's more, gain access to exclusive giveaways!
At the bottom of this page you will find a list of our past giveaways, their prizes and winners. The last giveaway ran in December 2016 and it was a blast! Join us today to be among the first to enter the next one. We have no plans for one yet, and it may be a while, but what we do know is that when it happens it's going to be a hoot as usual! And did we say that as a member you'll get to read Effrosyni's future books for free?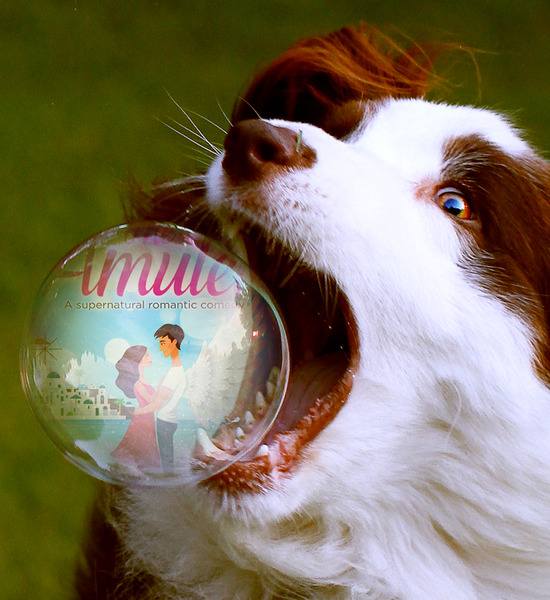 Why should I join the team? What are the benefits?

As a member, you will receive FREE Advance Reader Copies (ARCs) of Effrosyni's new books for as long as the team is in existence. You will also be able to enter exclusive giveaways open only to members. The ARCs are in PDF format and can be read on any portable device or computer with Adobe Acrobat.

What do I need to do? Do I have to pay?
Membership is free. For any books you decide to read, we will leave it to your kind discretion about posting an honest review on Amazon. This will be greatly appreciated (beyond words, actually!) but you're certainly not obliged to do it.
Please note: When receiving a free book from an author, in order to abide to FCC and Amazon rules, we advise you to add to your review this mention: "I received a free copy of this book and chose voluntarily to review it." This is so Amazon doesn't delete your review.

What if I only read paperbacks?
We welcome everyone to join Team Effrosyni, even those who prefer to read paperbacks. It means you won't be receiving free copies to read, but you will be able to enter the exclusive giveaways. We hope you will spread the word about the books if you enjoy them!
Is the newsletter separate from Team Effrosyni? Do I have to sign up to both?
These two are separate but if you sign up to Team Effrosyni you will also be added automatically to the newsletter. This way you won't miss any news and offers that are open publicly either. Effrosyni emails the team members and the readers of the newsletter on separate occasions, both very sparsely, and you can unsubscribe at any time.

Anything else I need to know?
IMPORTANT:
We have experienced problems with some email addresses. If you sign up and don't receive a confirmation from us within an hour or so, please try again with a different email address. Make sure to check your spam/junk folder and your Promotions tab too if you're using Gmail!

Members using Gmail: you will need to check the 'Promotions' tab of your mailbox from time to time. Effrosyni's newsletters will wind up there instead of your 'Primary' tab.
JOIN THE TEAM NOW!

Tweet to spread the word:
#booklovers Exclusive giveaways & free ebooks for all! #bookworm #ASMSG
Click To Tweet
Here follows an archive of previous giveaways, prizes and their winners: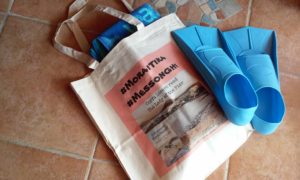 Giveaway – ended August 2016. Prizes: 3 x tote bags, 5 x kindle copies of The Necklace of Goddess Athena, 1 x signed paperback copy of "Poetry from The Lady of the Pier."
Winners respectively: Selina, April Baker, Kerry Hall, Tracey Boardman Hogan, Diana Slowey-Thomas, Rick, Carlynne Sue Toomey, Andrea, Jo Ann Patterson. Rafflecopter page here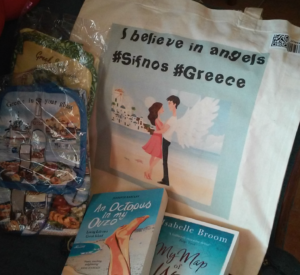 Giveaway for the launch of The Amulet – ended November 2016. Prizes: 3 x tote bags, 2 x oven mitt and kitchen towel sets, 1 x bundle of six kindle books, 1 x kindle of Fate Captured by MM Jaye, 1 x kindle of An Octopus in my Ouzo by Jennifer Barclay, 1 x kindle of Truly Madly Greekly by Mandy Baggot, 1 x kindle of Girl Gone Greek by Rebecca Hall, 1 x kindle of Evanthia's Gift by Effie Kammenou, 1 x kindle of My Map of You by Isabelle Broom.
Winners respectively: Effie Kameno Speyer, Veronica Joy, Sheri Wilkinson, Gina Smith Probost, Nancy Burgess, Olga NM, Janet Butterick, Brian Lockyer-Skingley, Georgiann Hennelly, Kathy Church, Katharine D. Clark, Selina. Rafflecopter page here
Giveaway of 12 Christmas ebooks – ended December 19, 2016.
Nancy Jones won the bundle of 12 ebooks. Lucy Jones, Helen Picone, Dee Lib, Dina S  won a copy each of 'Grown Up Christmas List'. Suzann Schonberger won 'All I Want for Christmas'. Lori R won 'One Chistmas in Paris'. Kim Price won 'Lizzie's Christmas Escape'. Ben Gaines won 'The Christmas Cake Cafe'. Teri Slabinski won 'A Cornish Christmas'. Cassandra Darensbourg won 'Christmas Under a Cranberry Sky'. Marie Huckaby Roberts won 'Christmas at the Little Village Bakery'. Katharine D. Clark, Yvonne Cruz, Donna Flynn, Andrea Stoeckel won a copy each of 'Marry Me Tomorrow'. Sandra Spilecki, Lew B, Jacquelyn Roderick, Mary Ceaser won a copy each of 'Snow Pup'. Patty Michinko, Georgiann Hennelly, Catherine Griffin, Chris Moon won a copy each of 'On Christmas Eve'. Pat Wilson, Sandra Rodriguez, Jennifer Hernandez, Tina Cox won a copy each of 'Her Christmas Chance'.
Note: When Effrosyni announced the winners of the Christmas giveaway, she offered a consolation prize to the team members who didn't win, asking them to email her and request their preferred book in her back list. Being a big softie, and seeing she received so many requests, she wound up giving away 25 copies of her own books that day instead of the 5 initially offered.
Team members read for FREE! Scroll up to the sign up form and join us now!