YOUR CORFU HOLIDAY STARTS TODAY!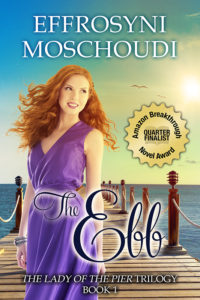 Partly set in the villages of Moraitika and Messonghi in south Corfu and inspired by the author's blissful summers there in the 1980s, this book will delight all lovers of Corfu and Greece in general. Genuine Greek village life, sweet first love, and a mysterious haunting will have you turning the pages thirstily.
Leave your email below and you will receive the FREE download link in a couple of minutes. The e-book opens with Adobe Reader on any computer or portable device (PDF format).
Having technical problems? Use the contact form on this site to give us your email/first name and we will send you the book manually.

If our email doesn't land in your inbox shortly, make sure to check your spam/junk folder. If you use Gmail, you may need to check your Promotions tab too. Happy reading!