Hello, peeps! I haven't been blogging much, I know, and this is why: I've been working hard to finish a new book, which is a short story collection for a change. It's called Facets of Love and the novelties don't end here. Unlike all my other books, you won't find it in any stores, not even Amazon!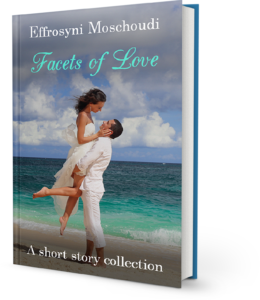 Facets of Love is

available only as a FREE download ebook, exclusively for the eyes of my mailing list readers – both existing and new (very sparse emails).
The genre varies among the stories but the theme that binds them together is love – in many different facets, hence the name 🙂 One of the stories is set in Corfu. Two others are about the Parthenon Marbles. They are set in Athens and have delightful paranormal/fantasy elements.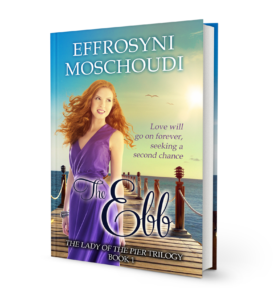 And that's not all I've been doing. I am thrilled to say that The Ebb,  my award-winning romance set in Corfu, is now available across all e-stores as a FREE eBook! Choose among Amazon US/UK, iTunes, Kobo, Nook et al. You can also grab it as a PDF from this website!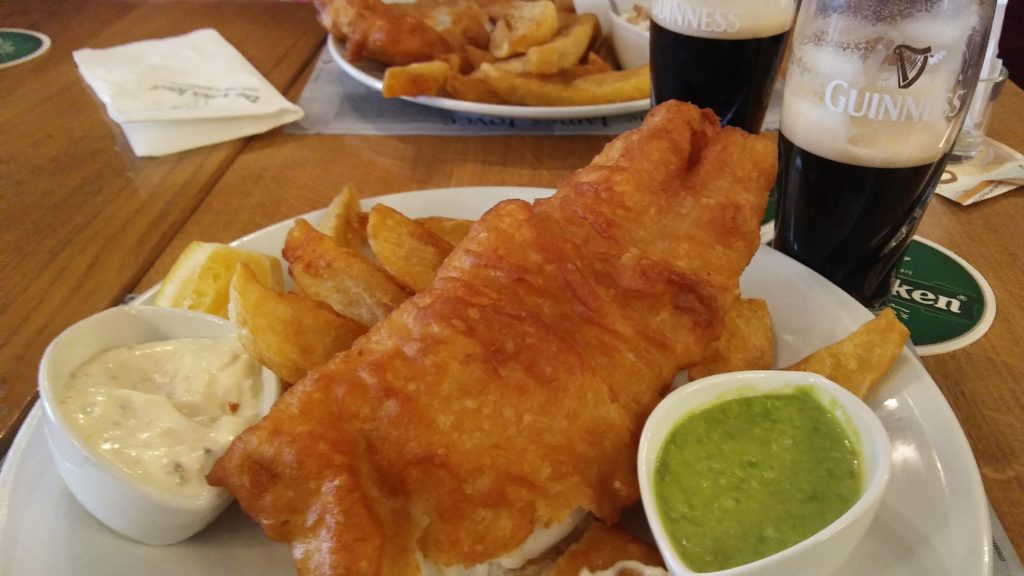 To celebrate my name day on September 25th (St. Effrosyni Day) I visited Monastiraki in central Athens for a special treat:  a meal of fish and chips with a Guinness in an Irish pub at the heart of the flea market. Afterwards, I picked up a 'muse' from a souvenir shop nearby as you can see below…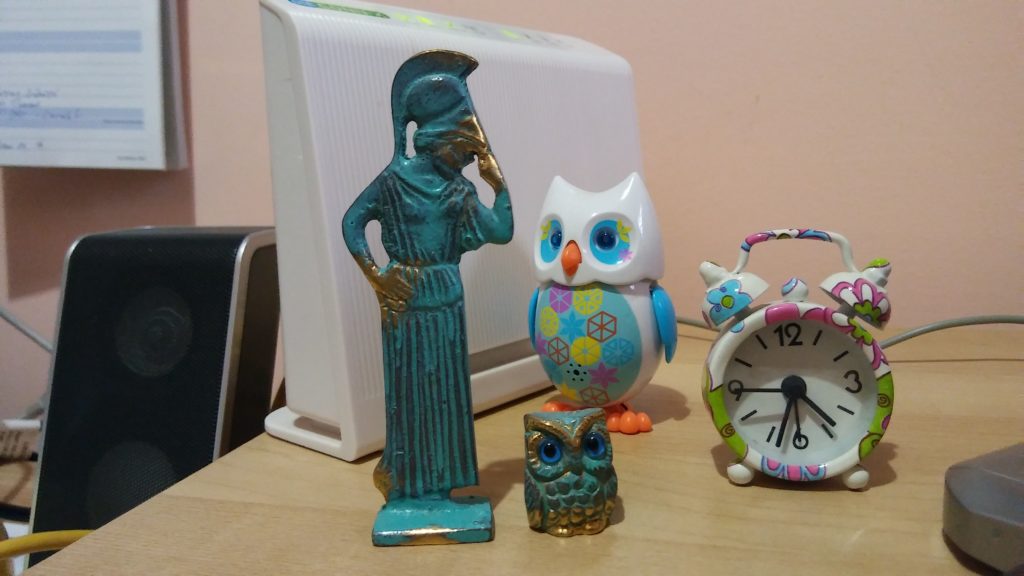 It's a depiction of 'Skeptomeni Athena' (Thinking Athena) which I've placed on my desk beside Athena's owl (an earlier acquisition from the same shop). I can report that the awesome duo are beginning to work their magic on me and I am feeling suitably inspired 😛
As of next week I am going to be on a daily writing schedule. Time to write my next novel! Wish me luck!
SPREAD THE WORD WITH A TWEET:
Two #FREE #ebooks of #Greek fiction! Grab them now!
Click To Tweet

Did you enjoy this post? Type your email in the 'follow this blog' window on the right sidebar and get to see all our future posts!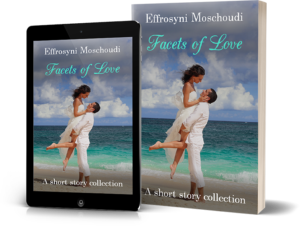 For our news, and to grab "Facets of Love" for FREE, join our newsletter! Planning to visit Greece? Check out our FREE guide to Corfu! For delicious Greek recipes, go here. Are you an author? Check out our FREE promo tips & resources here.